This post is presented by our media partner Grow Opportunity
View the full article here.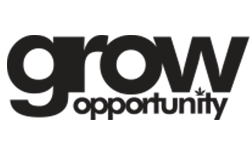 (CNW) New York and Toronto — iAnthus Capital Holdings, Inc., a national cannabis consumer packaged goods company and owner of 18 GrowHealthy dispensaries in Florida, is pleased to announce the expansion of its brand portfolio with the launch of its new edibles brand, MOODZ.
The first MOODZ product will be gummies produced using a solventless process in accordance with the company's best in class standards for purity and quality.
"We are thrilled to introduce the MOODZ brand and expand our solventless extraction product offering," said Richard Proud, CEO of iAnthus. "The expansion of the company's solventless extraction product offering represents the company's continued commitment to honor the integrity of the cannabis plant by maintaining the natural symphony of cannabinoids and terpenes."
The company's solventless extraction products are produced as full spectrum, no chemical products that utilize the cannabis plant, water, ice and pressure.  "The MOODZ solventless gummies deliver this commitment and offer products that are strain-specific and simply delicious. The launch of MOODZ is coming at the right time for our business, as we are experiencing tremendous growth – and it continues our commitment to Florida patients to launch a new product or strain weekly throughout the balance of 2023," said Proud.
Starting October 18, 2023, Florida medical patients can experience MOODZ gummies across all Grow Healthy locations – where the natural qualities of the plant meets innovative excellence.
This post was originally published by our media partner here.