This post is presented by our media partner Psychedelic News Wire
View the original article here.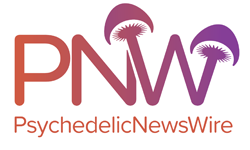 A group of indigenous peoples with a history of traditional and spiritual psychedelic use called the Native Coalition of Colorado protested its lack of involvement in psychedelic discussions during the recent psychedelic conference in Denver.
Held during five days in Denver, the Psychedelic Science Conference attracted more than 11,000 attendees from various professions and covered everything from the therapeutic potential of psychedelics to psychedelic-related businesses. The conference was a major indication of America's increasing acceptance of psychedelics in various industries and is a great indication of the future of psychedelics in America.
However, Indigenous peoples who have been using psychedelics for their therapeutic and spiritual properties long before the substances gained mainstream acceptance are now fighting for the right to continue using psychedelics as sacred medicines. Clinical counselor and Boulder, Colorado, resident Kuthoomi Castro trained in Ecuador with Indigenous elders for more than 16 years before he started a practice that involves giving people ayahuasca in guided traditional ceremonies.
Because psychedelics have long been a part of his culture, Castro along with other Indigenous people who are part of the Native Coalition of Colorado protested their lack of involvement in discussions around psychedelics at the conference. The coalition's members argue that given their rich and sustained history with psychedelics, they shouldn't just be part of psychedelic-related discussions, they should be leading them.
Now that Denver decriminalized several psychedelics and the state of Colorado recently decriminalized psilocybin (magic mushrooms), Indigenous people worry that wealthy people will have the opportunity to profit from the misuse and abuse of psychedelics. Furthermore, they are concerned that commercializing psychedelics will make it harder for Indigenous communities to obtain the hallucinogens they use in their traditional practices.
The Native Coalition of Colorado is looking to increase awareness about how psychedelic commercialization could impact Native communities, especially now that a recently established advisory board is working to create psychedelic retail rules and establish licenses for psychedelic healing centers. Speaking during the Psychedelic Science Conference, Castro explained that while the Western system is currently going through a psychedelic renaissance, Indigenous peoples have been using plant medicines such as psychedelics for decades. These communities availed their plant medicines to other people to promote healing, not for their medicines to be stolen and "cultures erased," the coalition said.
For the past few years, scientific and mainstream interest in psychedelics has increased significantly thanks to a growing number of studies pointing to psychedelics as potential treatments for various mental-health disorders.
Researchers in several countries are now working to perfect psychedelic-assisted therapies before deploying them to the mass market. As businesses such as Seelos Therapeutics Inc. (NASDAQ: SEEL) complete their psychedelic drug-development programs, patients will be able to choose from a variety of novel treatments.
About PsychedelicNewsWire
PsychedelicNewsWire ("PNW") is a specialized communications platform with a focus on all aspects of psychedelics and the latest developments and advances in the psychedelics sector. It is one of 60+ brands within the Dynamic Brand Portfolio @ IBN that delivers: (1) access to a vast network of wire solutions via InvestorWire to efficiently and effectively reach a myriad of target markets, demographics and diverse industries; (2) article and editorial syndication to 5,000+ outlets; (3) enhanced press release enhancement to ensure maximum impact; (4) social media distribution via IBN to millions of social media followers; and (5) a full array of tailored corporate communications solutions. With broad reach and a seasoned team of contributing journalists and writers, PNW is uniquely positioned to best serve private and public companies that want to reach a wide audience of investors, influencers, consumers, journalists and the general public. By cutting through the overload of information in today's market, PNW brings its clients unparalleled recognition and brand awareness. PNW is where breaking news, insightful content and actionable information converge.
To receive SMS alerts from PsychedelicNewsWire, text "Groovy" to 21000 (U.S. Mobile Phones Only)
For more information, please visit https://www.PsychedelicNewsWire.com
Please see full terms of use and disclaimers on the PsychedelicNewsWire website applicable to all content provided by PNW, wherever published or re-published: https://www.PsychedelicNewsWire.com/Disclaimer
PsychedelicNewsWire
San Francisco, CA
www.PsychedelicNewsWire.com
415.949.5050 Office
Editor@PsychedelicNewsWire.com
PsychedelicNewsWire is powered by IBN
This post was originally published by our media partner here.