This post is presented by our media partner Grow Opportunity
View the full article here.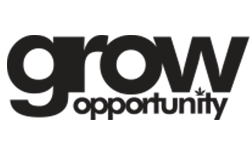 Last week, Randy Rowe and the cannabis industry wrapped another unforgettable Grow Up event, which took place in charming Victoria, B.C. Kicking off Q4 2023, the Grow Up Conference, Awards and Expo brought together the most influential figures in the business, covering hard facts and data driven reports down to the hot ticket awards ceremony, in depth masterclasses, seed exchange and psychedelic summit.
The event showcased Canada's 2023 cannabis achievements and exceptional innovations. Appearances made by distinguished celebrities and cannabis pioneers such as Tommy Chong and Kevin Jodrey, enriched the three-day event that celebrated every facet of the industry's growth, resilience and potential.
Between the VIP conference with its lineup of talented speakers to the high-octane awards ceremony and top-notch networking opportunities, little was missing from the agenda and greater gathering.
Event highlights are as follows:
Honouring Indigenous rights and traditions while recognizing the lack of available capital for Indigenous-led groups and those affiliated with them proved a recurring and imperative point of contention and conversation in British Columbia's capital city over the first few days of October. Though the overarching issue of securing capital in this space was addressed at length, as it has been over the last few years with no immediate sign of letting up. Before Av Singh's sought-after mergers and acquisitions panel Sunday morning, StartCann David Brown's panel tackled issues of navigating legal challenges with an emphasis on First Nations.
Navigating legalization challenges: Compliance, regulation and advocacy
Rosy Mondin of CannaWorld Ventures and Kirk Tousaw, cannabis attorney and CEO of Cowichan Valley-based Great Gardener Farms tackled issues of shipping costs, where direct delivery might help alleviate the issue of the middleman but recognized that it's "a lot of work for the return," said Mondin. Tousaw acknowledged that direct delivery is not "economically viable for my company right now," due to the necessity of "hiring someone to package it, someone to ship it, and track it." Direct delivery was addressed again during a B.C. direct program panel on day two, again moderated by David Brown.
Panelist Robert Laurie of Ad Lucem Law Corporation shared his exceptional story and history in the space accrued over the last three decades. Laurie's younger brother's best friend was Seth Rogen's dealer, "and up into the early 2000s, I was getting him and my brother out of trouble," which is when he realized: "this industry is a revolving door of problems, and misery definitely loves company." Everyone in the room could agree that it's difficult to bear witness to.
Following Reconciliation Day on September 30, Laurie spoke in the Victoria Conference Centre about his work representing a number of Indigenous groups from Secwépemc Nation or Kamloops First Nations, "right down to individual operators who have the support of their band." And in the case of Cory Brewer, an Indigenous man with three licenses on a reserve working to empower First Nations businesses to sell cannabis on traditional territories without provincial licensing, it has become an opportunity to challenge the United Nations Declaration on the Rights of Indigenous Peoples (UNDRIP) and in B.C., a province with its own Declaration on the Rights of Indigenous Peoples Act (DRIPA) that applies to First Nations land and traditional territory.
"There's been a lot of talk implementation, so we're going to focus the government on this – that's one of the orders we are asking the court for is to make a declaration of what kind of teeth does this tiger have? Because, at the moment, it seems pretty toothless."
Laurie seeks to see how Indigenous peoples can participate in cannabis beneath food, social or ceremonial purposes avenues.
This work could be perceived as an extension of the past work himself, Tousaw and others were dealing with regarding medical patients, and now, "you're dealing with Indigenous, so there's a much greater level or degree of constitutional entrenchment."
"To me, this is like a second kick of the can. We lost the test case, but we're able to dust off a number of those arguments and make new ones involving UNDRIP."
Mergers & acquisitions/ how to avoid bankruptcy: Navigating opportunities and risks in cannabis investments
The following panel led by moderator Singh with panelists David Hyde, Josh Reynolds, Mike Shilling and Walker Macleod addressed the pains associated with insolvency while providing pointers for navigating risks and opportunities in the industry.
The panel agreed that what we're witnessing is no doubt the natural trends in an emerging market, and they are common.
Macleod of McCarthy Tetrault LLP stated that "the biggest problem of insolvency is the failure to address physical challenges in the early stages when they start to emerge" – the malignancy of which develops into a "cash flow challenge or a liquidity crisis," where obligations cease being paid on a regular basis, aka, "running out of runway." Addressing these issues early on before disaster strikes is of utmost importance. Again, panelists agreed – this is not unique to cannabis.
Reynolds saw backup in the industry out the gate – a burgeoning industry largely financed by cultivators out of pocket who lack business experience.
Reynolds of We Can Capital recognized that the capital at his previous venture was expensive, and instead, would like to be part of the solution while ultimately helping the industry bounce back. Previously, he "didn't feel good about it," he said.
Reynolds also cautioned that growers focusing on export may not be the best business plan to rely on. He intends to keep it close to home, seeking to benefit the B.C. cannabis industry where possible.
Hyde supported this point with the statement that, whereas international exports are concerned, Germany simply isn't going fast enough. "1+1=7," he said, where the mergers, two or more companies coming together, will end up on top.
Hyde forecasted that it's not the top companies in 2023 who will become industry standard, but the those currently merging on the rise that will replace those currently on top.  "There's no Coca Cola or Budweiser in the industry yet," affirmed Reynolds.
Hyde provided another tip, advising individuals and companies to "decide who you are – what you want and what you want to do – before looking at those decks and deciding that way." Getting clear on one's goals and defined identity is one way to keep from repeating history. "Seeing what you thought would be is what got us into this in the first place," said Hyde.
Keeping a lean operation, a tight balance sheet, attracting subsequent funding or circling back to previous seed investors in the interim were the parting words from this panel. In a space known as a "higher for longer interest rate sector" and mimics growing pains from both the automotive and technology sectors, means we've got our work cut out for us as we come to the end of an "era of unprecedented lending," said Macleod.
And yes, "I believe we will see excise tax relief," said Hyde. "But not yet."
---
This is a two-part piece with additional conference coverage to follow. 
This post was originally published by our media partner here.