This post is presented by our media partner Grow Opportunity
View the full article here.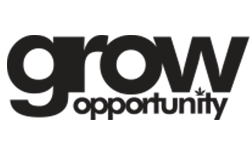 By Rahmat Mirza
(AP) TEUPIN REUSEUP, Indonesia —Indonesian authorities on Wednesday burned a marijuana plantation in the northern province of Aceh after it was discovered by drones.
A joint team of the National Narcotic Agency, known as BNN, and the National Research and Innovation Agency using drones detected 4.5 hectares (11 acres) of land with an estimated 21,100 cannabis plants ready for harvest, said Wayan Sugiri, the deputy for eradication at BNN. The aerial operation was conducted from Aug. 3 to 13 in Teupin Reuseup village in North Aceh district.
More than 150 officers from the police, customs and BNN were deployed to uproot the 20 tons of marijuana for burning Wednesday, Sugiri said.
"This is a form of the government's firmness against illegal drugs and their circulation," Sugiri said. The burning was the fifth this year, he said. In March, authorities burned 43 hectares (106 acres) with an estimated 190,000 marijuana plants.
Indonesia, the world's most populous Muslim-majority nation, adamantly prohibits the consumption of marijuana, even for medical treatment. Some countries, including Southeast Asian neighbor Thailand, allow its use for medical purposes, and others have decriminalized its recreational use.
Last year, Indonesia's Constitutional Court rejected a judicial review of the country's narcotics law that would have paved the way for legalizing marijuana for medicinal use.
The 2019 Global Drug Survey says cannabis is the world's most commonly used drug after alcohol and tobacco.
It is also the most used illicit drug in Indonesia, according to 2022 data from BNN. The agency estimates there are 4.8 million drug users in the country of more than 270 million people.
The United Nations Office on Drugs and Crime says Indonesia is a major smuggling hub despite having some of the strictest drug laws in the world, in part because international drug syndicates target its young population.
This post was originally published by our media partner here.