This post is presented by our media partner Psychedelic News Wire
View the original article here.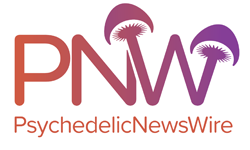 As America has become increasingly progressive in its drug policy, psychedelics have turned from relatively obscure drugs enjoyed by a niche community to potentially game-changing mental-health treatments. Studies on hallucinogenic drugs such as psilocybin (magic mushrooms), MDMA and ayahuasca have found that these substances can safely and effectively treat various mental disorders with little side effects and at minimal doses.
With the country facing an unprecedented mental-health crisis, the populace has mostly welcomed news of treatments that could potentially treat severe mental-health disorders. Public attention on psychedelics has been bolstered even more by public figures' and celebrities' accounts of their hallucinogenic experiences.
The recently concluded Psychedelic Science 2023 convention was host to speakers such as NFL star Aaron Rodgers, author Michael Polan, and writer and businessman John Mackey sharing their thoughts and experiences on psychedelics with over 10,000 attendees. In addition, actor and rapper Jaden Smith joined the panelists and discussed his use of plant medicines and psychedelics.
Smith revealed that he prefers to use natural medicines such as psychedelics over other stimulants because they "connect him to nature." He noted that although he has always felt a connection with nature, psychedelics allowed him to access a much deeper layer of connection he never thought was possible.
Multitudes of anecdotal reports and a number of studies have corroborated what Smith experienced: psychedelics seem to enhance people's connection with nature as well as, in many cases, themselves.  Higher connectedness to nature has been tied to greater life meaning, reduced anxiety levels, improvements in psychological well-being, and vitality and happiness. Furthermore, people with higher rates of nature connectedness tend to value intrinsic aspirations such as intimacy, personal growth, and community instead of extrinsic aspirations such as image, money, and fame.
According to Smith, his first experience with natural drugs was a major turning point in how he understood himself and nature. Elaborating on his history with psychedelics, Smith says that his mother took the first steps into the world of psychedelics and this encouraged the rest of the family to follow suit. Smith says natural medicine helped him develop profound levels of love and empathy and allowed him to form deeper bonds with his family.
The 22-year-old emphasized the need for having a safe space when using psychedelics recreationally. Smith said that the environment and company also play a role during psychedelic experiences, stating that having a "reassuring team" around you during such times is "indispensable."
While many people have shared their experiences with psychedelics, it should be remembered that these substances are potent and could trigger some side effects if improperly used. This could be the reason why entities such as atai Life Sciences N.V. (NASDAQ: ATAI) recommend that psychedelics be used in clinical settings under the supervision of experienced professionals.
About PsychedelicNewsWire
PsychedelicNewsWire (PNW) is a specialized content distribution company that (1) aggregates and distributes news and information on the latest developments in all aspects and advances of psychedelics and their use, (2) creates PsychedelicNewsBreaks designed to quickly update investors on important industry news, (3) leverages a team of expert editors to enhance press releases for maximum impact, (4) assists companies with the management and optimization of social media across a range of platforms, and (5) delivers unparalleled corporate communication solutions. PNW stays abreast of the latest information and has established a reputation as the go to source for coverage of psychedelics, therapeutics and emerging market opportunities. Our team of seasoned journalists has a proven track record of helping both public and private companies gain traction with a wide audience of investors, consumers, media outlets and the general public by leveraging our expansive dissemination network of more than 5,000 key syndication outlets. PNW is committed to delivering improved visibility and brand recognition to companies operating in the emerging markets of psychedelics.
To receive instant SMS alerts, text "Groovy" to 844-397-5787 (U.S. Mobile Phones Only)
For more information please visit https://www.psychedelicnewswire.com
Please see full terms of use and disclaimers on the PsychedelicNewsWire website applicable to all content provided by PNW, wherever published or re-published: https://www.psychedelicnewswire.com/Disclaimer
Do you have questions or are you interested in working with PNW? Ask our Editor
PsychedelicNewsWire (PNW)
San Francisco, California
www.psychedelicnewswire.com
415.949.5050 Office
Editor@PsychedelicWire.com
PsychedelicNewsWire is part of the InvestorBrandNetwork.
This post was originally published by our media partner here.