This post is presented by our media partner The Growth Op
View the original article here.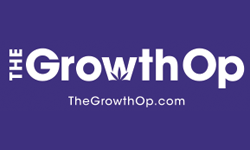 Establishing a "cannabis district" in the city remains a challenge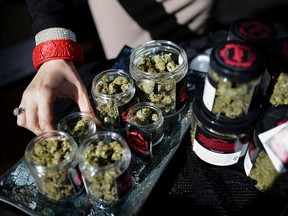 Article content
Proponents of cannabis lounges say that Las Vegas has the chance to set a national example in the U.S. of what a "cannabis district" could look like.
Article content
Las Vegas City Council recently approved regulations for the establishments but where they could be located is still up for debate. One particular issue is a waivable 1,000-foot separation rule that gives the council the discretion to approve or deny licenses, reports Las Vegas Review-Journal.
Article content
Provisional license-holders had advocated against the 1,000-foot rule.
Councilwoman Olivia Diaz reportedly referred to the lounges as "uncharted territory" and said that the council is not against the concept of a "cannabis district," but admits determining a location for such a concept, which would be the first of its kind in the U.S., remains a challenge.
Aspiring lounges will also need to make sure they are not located between schools, the Symphony Park District, the Las Vegas Medical District and the casino-hotel district. They will also need odour-control plans and surveillance systems and cannot allow alcohol consumption.
Article content
The first legal cannabis lounge in the U.S. was opened in West Hollywood, California, in 2019. The lounge, called Lowell Farms: A Cannabis Cafe, allowed customers 21 and older to consume cannabis products on-site in a restaurant-style setting. 
Regulations for cannabis lounges in the U.S. vary across states and cities. They are legal in some cities and counties in California, for example, but not all. Colorado permits consumption lounges that are licensed by the state, while Massachusetts is currently developing regulations for social consumption lounges.
In Canada, laws and regulations surrounding consumption sites vary by province and territory. In Ontario, private cannabis consumption lounges are not currently legal, but businesses can apply for a permit to have designated outdoor areas for cannabis consumption.
Article content
In an interview with The GrowthOp last year, Susan Dupej, a University of Guelph researcher focused on cannabis tourism in Canada, said that it will take changes at the local level to push the concept of cannabis lounges forward in Canada.
"One thing that tourism is missing is actually something that applies to a much broader issue when it comes to legalization in Canada at the federal level and that is the tension around consumption," she said. "This has been handed off to the provinces, which is fine, we can work with that, but there just seems to be a lack of consistency around what's expected around consumption."
Aspiring businesses need to work with municipal authorities, bylaw officers and policy writers to establish how local rules can be adapted in order to suit the needs of such businesses, she added. 
Article content
"There needs to be the rules and regulations put in first and what we're seeing is the industry is coming together and they are approaching the different levels of government," she said. "So there's going to change at the municipal level, provincial level and federal level but really where it's going to happen first is at the local level."
This post was originally published by our media partner here.