This post is presented by our media partner Grow Opportunity
View the full article here.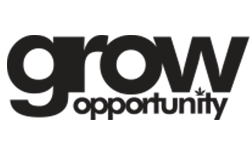 (Globe Newswire) Napanee, Ont. — Lophos Holdings Inc. is delighted to share additional information on its wholly-owned subsidiary, Lophos Pharmaceuticals Corp., which has achieved a significant milestone by obtaining a Controlled Substance Dealer's License from Health Canada for their facility located in Napanee, Ontario.
Facility overview
— Permitted to produce, sell, transport, and deliver the controlled substances covered by the license, namely mescaline, psilocin, and psilocybin.
— Wholly owned, 10,000 sq. ft. facility that is newly built.
— Cutting-edge laboratory with secure storage capabilities valued up to $6,250,000.
— 6,000 sq. ft. of dedicated cultivation space for peyote cactus research and production.
_ Contract cultivation and laboratory research capabilities.
This significant milestone was achieved through a strategic collaboration with Canalytica Corp. which ensured a seamless licensing process, reinforcing the importance of expert regulatory partnerships.
Canalytica Corp., led by VP of Quality Assurance, Giselle Barona, was instrumental in navigating the rigorous regulatory intricacies associated with the controlled substance licensing process. Their adept expertise in quality assurance and regulatory affairs ensured a swift and efficient pathway to this groundbreaking achievement.
This achievement also exemplifies Lophos' dedication to pioneering their unique approach in the realm of psychedelic medicines. With a robust focus on compliance, research, and potential therapeutic applications, Lophos is uniquely positioned to explore mescaline's potential for treating conditions such as depression, anxiety, and PTSD.
"Our licensed facility exemplifies our dedication to regulatory compliance and excellence in research and production," CEO Claire Stawnyczy remarked. "We believe that our intended approach of offering traditional psychedelic medicine while reinvesting any revenues into research makes us truly unique."
Additionally, Lophos emphasizes its commitment to the compliant, ethical, and sustainable production of indoor cultivated peyote cactus (lophophora williamsii).
This post was originally published by our media partner here.