This post is presented by our media partner Stratcann
View the original article here.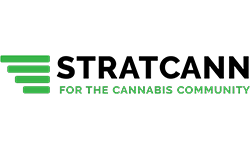 A Manitoba judge has upheld Manitoba's ban on people growing their own cannabis.
In a ruling posted on Friday, October 13, a Manitoba judge dismissed an application by a resident who was challenging the legality of Manitoba's ban on people growing their own cannabis. 
The ban does not apply to those who are authorized to grow cannabis for medical purposes, but instead to those who wish to grow up to four cannabis plants at home, which is allowed under federal law. 
The Manitoba law, which has been in place since 2018, was being challenged by resident Jesse Lavoie, who argued the provincial ban was unconstitutional and an overreach of provincial authority. 
In their defence, the provincial government argued that the ban on growing cannabis at home was within the province's power in the name of protecting public health and safety. Doing so helps ensure that the black market doesn't profit from home-grown cannabis, and helps to keep it out of the hands of young people, they contended. 
Although the ruling was somewhat sympathetic to Lavoie's lawyer's arguments, Court of Queen's Bench Justice Shauna McCarthy sided with the arguments made by the Government of Manitoba, saying that the penalties, while strict, were not overly punitive or a violation of the balance between provincial and federal jurisdiction. The province of Manitoba, she ruled, has the right to ban growing cannabis at home, even if federal law allows people to grow up to four plants.  
Lavoie's lawyers in the case, Kirk Tousaw and Jack Lloyd, say they plan to appeal the ruling. Both are prominent lawyers in the Canadian cannabis space.
"We intend on appealing this disappointing decision and continuing our fight for Manitobans to be able to exercise the same freedoms as other Canadians," says Lloyd.
"While we intend to appeal this decision, it's important to point out that Manitobans should not need to go to court to challenge bad laws. The government should change them, and we hope that the new NDP government revisits the poor policy choices of its predecessor."
Lavoie agrees.
"We do not accept this decision, and we are preparing our counter arguments for the Court of Appeal," he tells StratCann. "No Manitoban should be threatened with one year in jail and $100,000 fine for growing 4 cannabis plants. That's all the motivation we need. See you in court, Manitoba Government"
In April of this year, the Supreme Court of Canada upheld a similar ban on home-grown cannabis in Quebec, ruling that the province has the authority to enforce such a ban, even in the face of federal rules allowing up to four plants per household. 
Quebec and Manitoba were the only two provinces to challenge that authority, banning home growing entirely, as did the territory of Nunavut. While Quebec's rules implement fines for those found growing cannabis, Manitoba's ban creates criminal penalties and a $2,542 fine for growing non-medical cannabis in a residence, as well as up to a year in prison and forfeiture of personal property.
In their conclusion, the judge wrote, in part: "The applicant has failed to meet his onus of proving that section 101.15 is in pith and substance criminal law, rather than an area under provincial jurisdiction. Rather, I have found that the pith in substance, or the dominant purpose, of the prohibition against home cultivation in Manitoba, is to support the provincial government scheme enacted to control and regulate the purchase, distribution, and sale of cannabis in a manner which is consistent with the public interest."
The province's cannabis laws, including the ban on growing cannabis at home, were put in place by the previous Conservative government in Manitoba. The Manitoba NDP formed government following an election on October 3. 
Prior to the election, the Manitoba NDP had told at least one media outlet they opposed the ban on growing cannabis at home.
StratCann reached out to the party for comment on the court's ruling, but they were not immediately available by press time.
Related Articles
This post was originally published by our media partner here.