This post is presented by our media partner Stratcann
View the original article here.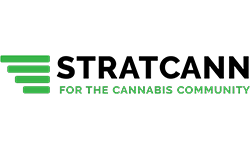 The Manitoba Liberal Party is including cracking down on illicit online cannabis sales as part of its platform in the lead-up to the provincial election on October 3.
The party commits to cracking down on the sales of illicit drugs online, specifically referencing an uneven playing field faced by legal cannabis retailers in the province that they say is due to a lack of enforcement on those selling cannabis illegally online. 
They promise to give the Liquor, Gaming, and Cannabis Authority of Manitoba (LGCA) more authority to go after these types of websites and services. 
From the party platform: "Legal Manitoba-based cannabis stores have struggled to compete because there has been no enforcement against illicit sales, either online or with brick-and-mortar stores. While illicit tobacco sales are being investigated and prosecuted by the province, cannabis sales are not. We will strengthen the legislative authority of the Liquor, Gaming, and Cannabis Authority of Manitoba to ensure they are inspecting and prosecuting illicit sales of cannabis to protect the legal market."
Dougald Lamont, Manitoba Liberal Leader and MLA for St. Boniface, tells StratCann that what he and his party want to see is the LGCA and the Province of Manitoba "inspecting, enforcing and busting illicit cannabis sales, the same way they crack down on other illicit drugs and on contraband tobacco."
"If we're busting people for illegal cigarettes, we should be busting them for illegal cannabis. There are people selling cannabis in storefronts and online with similar packaging, no quality standards." 
"The LGCA and Manitoba Finance need to be working together on actively inspecting and disrupting the illicit cannabis market, and working with other provincial governments, and the federal government, to go after online sales," he adds. "Right now, legal cannabis stores in Manitoba can't advertise, but illicit operators can sell online." 
Lamont says this policy proposal is based on feedback he has received from those working in Mantioba's legal cannabis industry.
"They had a ton of basic common-sense suggestions—enforce the law, make sure we have standards. Really, it's about getting the government to listen and actually do its job. We're thankful because the insights into the challenges of the legal cannabis industry were incredible. Big retailers have their place, but the Manitoba Liberal priority is to make sure we have strong independent Manitoba businesses, and that includes legal cannabis shops."
The Manitoba Liberals are not expected to form government in the upcoming election. The Progressive Conservatives and NDP are currently polling within a few points of each other.
Todd Freisan, the general manager at AAAAA Supercraft, located in Ste-Anne, Manitoba, says he appreciates the proposal's intent but sees the issue as a national problem, not a provincial one. 
"This is a federal issue; this is not a provincial issue," says Friesan. "What can a province do in terms of stamping out the illicit market online? Not a whole heck of a lot. 
"It's a noble cause to go after some of these shops and try and balance the scales, but at the end of the day, it's like a hydra: you can cut off one head, and three others come back.
"The only way to really get a hold of the illicit market and start changing people's minds on the legal market is [addressing] the federal taxation program. That's the only way it's ever going to balance itself, when the pricing starts to even itself out. That makes prices higher, and that drives people to the illicit market."
RJ Kusmack at Fiddler's Green, a cannabis retailer in downtown Winnipeg, shares a similar sentiment. He says he appreciates that Lamont is trying to address industry concerns, but feels the more significant challenge he faces when it comes to the illicit market is the large number of corner stores and convenience stores that sell cannabis illegally that are also not facing much, if any, enforcement. 
In April of this year, Winnipeg police arrested the owner of a convenience store for illegally selling cannabis. Still, Kusmack says many around the city do not face such enforcement.  
"They're all over. They sell it right over the counter: cannabis, tobacco, all kinds of things. They need to do more about that."
Still, he says the lack of enforcement on illicit online stores frustrates him as someone who follows the provincial rules.
"If I had to do it all over again, I'd probably open up a black market website because of how cheap you can execute it for and the fact there isn't even a small amount of policing or enforcement. There's zero."
While making no specific mention of the illicit cannabis market, the Manitoba NDP has pledged to crack down on drug traffickers with an Unexplained Wealth Act.
While making no reference to the illicit cannabis market, the Manitoba Green Party proposes to legalize growing cannabis at home. The party has in the past lent its support to a court case challenging Mantioba's ban on growing cannabis at home.
Earlier this year, the Manitoba government, controlled by the Conservative Party, approved a measure to no longer require cannabis retailers to submit Social Responsibility Fee (SRF) payments for 2022 or 2023.  
The measure was, in part, based on pressure by the Manitoba NDP on the issue.
The legislation, Bill 10, was first introduced in November 2022 and initially proposed to repeal the fee payments back to January 2023. The government then extended this back an extra year, eventually offering refunds to stores that had paid into the program beyond that date.
Policing the black market online
Unlicensed retailers selling cannabis online have long been a challenge for law enforcement. While many unlicensed brick-and-mortar cannabis retailers closed down in the wake of legalization, the number of f illicit online cannabis sites has increased, with some former brick-and-mortar businesses moving online and many new online stores opening up. 
While there have been some notable instances of enforcement against illicit online retailers, they can require lengthy investigations, and law enforcement agencies say they y lack the resources to target them all. 
"Unfortunately, it's been described as a whack-a-mole: we take down one site and two more open up," Abbotsford BC Police Chief Mike Serr told the Globe and Mail in 2019.
"If you were to do a simple Google search, you would see numerous sites coming up, and one of the issues for consumers is it's really difficult to tell online who is a legal seller and who is an illegal seller."
In 2020, a popular subreddit geoblocked a forum dedicated to illicit online retailers in Canada, although the subreddit is still easily accessible through a VPN. 
In late 2022, police in BC arrested three people in connection to an illicit online cannabis store. The BC government has also introduced new legislation to help them get a handle on illicit online cannabis sales in the province. 
Earlier in the year, BC's director of civil forfeiture announced the province sought to confiscate cash and eight properties worth nearly $7 million allegedly connected to three illicit cannabis websites. 
In August 2022, Edmonton Police Service (EPS) seized a large quantity of illegal cannabis plants and products, along with nearly a kilogram of psilocybin and other property, following a five-month investigation into an illicit online cannabis retailer.
In 2020, Ontario Provincial Police (OPP), along with the Ontario Provincial Joint Force Cannabis Enforcement Team (PJFCET), conducted a raid on an illicit online cannabis retailer.
Nova Scotia RCMP P arrested seven people for an online cannabis sales network in 2020 as well. Police in Newfoundland also targeted an illicit online cannabis store in 2021.
---
This post was originally published by our media partner here.