This post is presented by our media partner Psychedelic News Wire
View the original article here.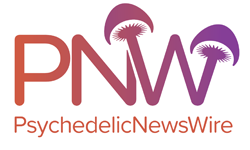 A new open-label study published in the "Frontiers in Psychiatry" journal has discovered that MDMA may be effective at treating chronic pain in patients with post-traumatic stress disorder (PTSD). The 33 participants involved in the study had been diagnosed with severe PTSD and were instructed to cease using additional psychiatric treatments during the study.
PTSD-afflicted individuals who took part in the study reported reductions in pain levels after undergoing MDMA-assisted therapy; individuals with the highest chronic pain levels reporting the most significant relief. According to the study, 84% of the study group had chronic pain and 75% claimed that the pain was associated with some kind of disability.
The study is the latest addition to the growing body of research indicating that psychedelics such as MDMA, psilocybin, and LSD may be able to alleviate symptoms associated with various mental health disorders. Psychedelics have proven to be particularly effective against severe mental disorders, including PTSD and treatment-resistant depression, when paired with traditional psychotherapy.
However, since most of this research is still in its infancy, scientists are constantly working to better our understanding of psychedelics and how they deliver their benefits.
Unlike psychedelics such psilocybin, which aren't inherently dangerous and have very little likelihood of causing an overdose, MDMA can cause potentially deadly side effects, including panic attacks, high blood pressure, loss of consciousness and seizures. Furthermore, MDMA has a high risk for overdose because it breaks down into byproducts that prevent the body from efficiently metabolizing further doses of MDMA, resulting in high levels of MDMA in the blood that increase the risk of overdose.
Despite the risks associated with nonmedical MDMA use, the psychedelic can deliver significant results when used in controlled medical settings. The most effective technique so far involves providing patients with a dose of MDMA before taking them through talk therapy to help them explore their memories, experiences and emotions while under the psychedelic's influence. Trained therapists can guide patients through their psychedelic experience and help them integrate any insights they make during the experience into their lives.
The recent study is quite interesting because it shows that MDMA can treat both the mental symptoms associated with PTSD as well as chronic pain in PTSD patients. Chronic pain is a major problem across the entire globe, affecting some 30% to 50% of people worldwide and one in every five Americans. It is also one of the top causes of disability globally, costing the global economy billions of dollars every year.
As more psychedelic R&D programs are conducted by industry companies such as Field Trip Health Ltd. (OTC: FTHWF) (TSX: FTHW), the world could awaken to a lot more conditions that these substances can treat.
About PsychedelicNewsWire
PsychedelicNewsWire (PNW) is a specialized content distribution company that (1) aggregates and distributes news and information on the latest developments in all aspects and advances of psychedelics and their use, (2) creates PsychedelicNewsBreaks designed to quickly update investors on important industry news, (3) leverages a team of expert editors to enhance press releases for maximum impact, (4) assists companies with the management and optimization of social media across a range of platforms, and (5) delivers unparalleled corporate communication solutions. PNW stays abreast of the latest information and has established a reputation as the go to source for coverage of psychedelics, therapeutics and emerging market opportunities. Our team of seasoned journalists has a proven track record of helping both public and private companies gain traction with a wide audience of investors, consumers, media outlets and the general public by leveraging our expansive dissemination network of more than 5,000 key syndication outlets. PNW is committed to delivering improved visibility and brand recognition to companies operating in the emerging markets of psychedelics.
To receive instant SMS alerts, text "Groovy" to 844-397-5787 (U.S. Mobile Phones Only)
For more information please visit https://www.psychedelicnewswire.com
Please see full terms of use and disclaimers on the PsychedelicNewsWire website applicable to all content provided by PNW, wherever published or re-published: https://www.psychedelicnewswire.com/Disclaimer
Do you have questions or are you interested in working with PNW? Ask our Editor
PsychedelicNewsWire (PNW)
San Francisco, California
www.psychedelicnewswire.com
415.949.5050 Office
Editor@PsychedelicWire.com
PsychedelicNewsWire is part of the InvestorBrandNetwork.
This post was originally published by our media partner here.