This post is presented by our media partner Grow Opportunity
View the full article here.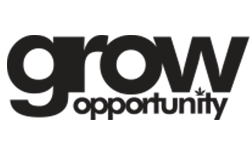 (CNW) Toronto — MediPharm Labs Corp., a pharmaceutical company specialized in precision-based cannabinoids, today announced its financial results for the three months ended June 30, 2023.
Second Quarter 2023 
Completed our first commercial delivery to 

the United States

. The delivery was comprised of clinical trial material for a fully funded large-scale phase two clinical trial.
On 

April 1

, 2023, MediPharm closed the acquisition of VIVO Cannabis Inc. in an all equity business combination.
Revenue has doubled versus prior year with the incorporation of VIVO.
Gross profit was positive for the third consecutive quarter. Largest Adjusted Gross Profit increase in company history and best adjusted gross profit since Q4 2019 at approximately 21 per cent.
Successful integration of VIVO, including executing a restructuring and cost savings program that will save approximately 

$7M

 on an annualized basis as we progress towards our previously communicated synergy target of 

$7

–

$9M

. (2)(3)(4)(5)
Adjusted EBITDA(1) of negative 

$3.2M

, and improvement of 

$3.2M

or 50 per cent versus Q2 2022 and remained consistent with Q1 2023 despite the incorporation of VIVO which historically had an Adjusted EBITDA(1) of negative 

$2M

 per quarter.
Strong balance sheet, relative to our peers, with 

$14.7M

 of cash, less than 

$3M

 of debt and a plan to generate cash in the near term.
Continued progress solidifying leadership in cannabis-based pharmaceutical industry
Subsequent to the quarter, on 

July 28, 2023

, the company completed its first delivery of cannabis clinical trial material to a US research partner. The delivery of pharmaceutical cannabis product was for a National Institute of Health funded clinical trial, following receipt of an import permit from the US Drug Enforcement Agency (DEA) and Health Canada export permit.
The company has provided a full response to the US Food and Drug Administration (FDA) in relation to the initial foreign drug site inspection of its Barrie facility regarding a new Drug Master File (DMF) being referenced in a recent Abbreviated New Drug Application (ANDA). This is the first US FDA Audit of a purpose-built commercial cannabis facility in

Canada

. MediPharm continues in-depth correspondence with the FDA regarding its 

November 2022

 on-site inspection related to Drug Master File being submitted as part of an Abbreviated New Drug Application (ANDA) submission by an international pharmaceutical partner.
Tremendous growth in medical cannabis
The Canadian medical cannabis revenue for Q2 2023 was

$3.8M

 versus 

$0.2M

 in Q2 2022 and 

$0.6M

 in Q1 2023 driven by the integration of the VIVO medical channel, Canna Farms.
Canna Farms has serviced patients since 2013 and is a top-ten medical channel in 

Canada

. Since the transaction Canna Farms has listed MediPharm products for sale direct to patient. This synergy creates better margin where MediPharm produces these products at higher volume or were being purchased by third party manufacturing. It also assists in patient recruitment and retention as we are able to provide additional selection and more standardized medical products.
International Medical revenue in Q2 2023 was 

$3.0M

 versus 

$0.9M

 in Q2 2022 and 

$1.8M

in Q1 2023 representing a 249 per cent and 66 per cent growth respectively. The growth of International Medical was largely driven by the integration of VIVO's Australian business, Beacon Medical Australia.
The Beacon Medical Australia flower portfolio is currently the number three flower brand by sales and continues to have year over year growth in pharmacy patient sales. The company has prepared for our launch of Beacon Medical oil and vapes. It is anticipated these new high margin products will have the same success as their flower counterparts.
In 

July 2023

, the company entered into an additional supply agreement with a top tier generic pharmaceutical company in

Brazil

. Under the agreement, the customer will apply to the Brazilian Health Regulatory Agency for a number of cannabis product approvals. MediPharm has received similar approvals in 

Brazil

 with other pharma customers. It is anticipated the delivery of additional products could begin in Q1 2024, and substantially increase the current Brazilian revenue. (2)
Progress towards profitability
Revenue for Q2 2023 of 

$9.6 million

increased approximately 120% versus Q2 2022 and 64 per cent versus Q1 2023 despite the seasonality of the Canadian Adult use and Wellness market.
Q2 2023 gross profit was 

$0.8M

/8.1 per cent and was impacted by several discrete items including inventory write-downs, fair value adjustments, and severance for restructuring. Adjusting for these items gross margin was approximately 21 per cent. This is the third consecutive quarter of positive gross profit. Gross profit continues to improve, driven by product mix, production efficiencies and cost reductions. Management continues to focus on efficiencies to drive gross profit.
Total Opex, which includes G&A, Marketing and selling and R&D expenses was 

$7.5M

 in the quarter. Adjusting for severance and some other discrete items, normalized Opex was approximately 

$6.5M

 which includes 

$2.3M

from the incorporation of VIVO. Retrospectively, if VIVO were included in our Q2 2022 results, Opex in Q2 2023 is down approximately 35 per cent or

$3.7M

.
Solid Balance Sheet
MediPharm ended Q2 2023 with 

$14.7M

 in cash and cash equivalents with approximately 

$3M

of debt. This financial position is expected to give MediPharm longevity to execute on its short-term sales plans and provides the balance sheet strength to support the company's long-term growth strategy. In addition, we expect that the company's favourable summary judgement, now scheduled in front of the Court of Appeal for

October 12, 2023

, will strengthen the company's balance sheet going forward. In addition, the company has real estate assets held for sale with the ability to generate cash of approximately

$2M

 to 

$3M

 in the near term. (2)
Management commentary
David Pidduck, CEO, MediPharm Labs commented, "We are very happy with our Q2 performance lead by the smooth VIVO integration that is ahead of all cost synergy targets. We are excited to have new employees, new business units, new products and capabilities and new investors and stakeholders."
Greg Hunter, CFO, MediPharm Labs added, "In Q2, we continued to make progress by growing our revenue base, improving gross margins, reducing expenses and reducing cash burn as we drive towards profitability. We have also demonstrated that we can quickly integrate and drive synergies through acquisitions."
Financial summary
Three months ended

June 30, 2023

$'000s

March 31,
2023

$'000s

December
31, 2022

$'000s

September
30, 2022

$'000s

June 30,
 2022

$'000s

Revenue

9,583

5,843

5,616

7,262

4,362

Gross profit

855

387

211

(1,190)

(532)

Opex(a)

(7,516)

(2,923)

(5,122)

(5,444)

(6,607)

Adjusted EBITDA(b)

(3,191)

(3,090)

(3,634)

(4,974)

(6,345)
| | |
| --- | --- |
| (a) | Opex includes general administrative expense, marketing and selling expenses and R&D expenses. |
| (b) | Adjusted EBITDA is a non-IFRS measure. See "Non-IFRS Measures". |
Q2 2023 financial results conference call
MediPharm's executive management team will also host a conference call and audio webcast on Monday, August 14, 2023 at 8:30 a.m. eastern time to discuss the Company's financial results.
Conference Call:
Toll-free number: +1 (888) 330-2454 / International number: +1 (240) 789-2714
Conference ID: 4921762
Participants are asked to dial in approximately 15 minutes before the start of the call.
Audio Webcast:
An audio webcast will be available by visiting the following link here.
For those who are unable to participate on the live conference call or webcast, a replay will be available at www.medipharmlabs.com/investors approximately one day after completion of the call.
This post was originally published by our media partner here.