This post is presented by our media partner Psychedelic News Wire
View the original article here.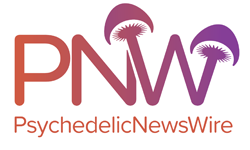 A psychedelic task force commissioned to research the therapeutic benefits of LSD, MDMA and psilocybin in Minnesota and prepare the state for possible psychedelic legalization recently held its first meeting. Task force members chose a chairperson during the meeting and outlined a plan for the next few months.
The psychedelic task force was formed in late May when the Minnesota legislature passed a large-scale health policy bill with psychedelic-centered language and sent it to Governor Tim Walz's desk. The legislation established a Psychedelic Medicine Task Force and charged it with advising legislators on the medical, policy and legal issues associated with legalizing therapeutic psychedelic use in Minnesota.
The 25-member task force held its first meeting more than three months late, but State Representative Andy Smith, the sponsor of a standalone psychedelic task force measure, believes the task force will "hit the ground running."
According to the task force, 24 of the 25 posted task force positions have already been filled with agency representatives, lawmakers and experts in mental health, psychedelic medicine, substance-use disorders, health policy and veteran health. The state omnibus legislation that created the task force required that it consist of experts and officials including the health commissioner, a governor or designee, two tribal representatives, the state attorney general or a designee, and experts in various mental health and public health-related issues.
The task force was required to issue two reports to health and human services legislative committees with comprehensive coverage of psychedelic legalization in Minnesota by Feb. 1, 2024, and Jan. 1, 2025.
Task force members elected the Psychedelic Society of Minnesota executive director and University of Minnesota Medical School assistant professor Jessica Nielsen as task force chairperson.
Smith said the Department of Health team has done a lot of groundwork to get ready for fieldwork. The representative noted the team had already started training task force members on the presentation software and technology they would use in their activities. He said that he was excited to see the task force convening and was especially encouraged by the fact that psychedelic legalization in Minnesota seemed to draw bipartisan support.
According to Smith, the relatively new field of psychedelic medicine has the potential to help thousands and even millions of Minnesota residents who are currently grappling with all kinds of mental health issues.
Recent advances in psychedelic research have found that hallucinogenic drugs such as LSD, psilocybin, ayahuasca and MDMA can offer long-term relief against various mental ailments with barely any side effects and at relatively small doses, especially when paired with psychotherapy.
Task force member Representative Nolan West noted that traditional mental-health treatments often have side effects and said he was excited to see trained health professionals offer informed opinions and aid the task force in its quest to help Minnesotans.
The psychedelic board is likely to follow closely the research findings of companies such as Seelos Therapeutics Inc. (NASDAQ: SEEL) that are focused on developing psychedelics-based treatments to address the clinical needs of people with mental health disorders.
About PsychedelicNewsWire
PsychedelicNewsWire ("PNW") is a specialized communications platform with a focus on all aspects of psychedelics and the latest developments and advances in the psychedelics sector. It is one of 60+ brands within the Dynamic Brand Portfolio @ IBN that delivers: (1) access to a vast network of wire solutions via InvestorWire to efficiently and effectively reach a myriad of target markets, demographics and diverse industries; (2) article and editorial syndication to 5,000+ outlets; (3) enhanced press release enhancement to ensure maximum impact; (4) social media distribution via IBN to millions of social media followers; and (5) a full array of tailored corporate communications solutions. With broad reach and a seasoned team of contributing journalists and writers, PNW is uniquely positioned to best serve private and public companies that want to reach a wide audience of investors, influencers, consumers, journalists and the general public. By cutting through the overload of information in today's market, PNW brings its clients unparalleled recognition and brand awareness. PNW is where breaking news, insightful content and actionable information converge.
To receive SMS alerts from PsychedelicNewsWire, text "Groovy" to 888-902-4192 (U.S. Mobile Phones Only)
For more information, please visit https://www.PsychedelicNewsWire.com
Please see full terms of use and disclaimers on the PsychedelicNewsWire website applicable to all content provided by PNW, wherever published or re-published: https://www.PsychedelicNewsWire.com/Disclaimer
PsychedelicNewsWire
San Francisco, CA
www.PsychedelicNewsWire.com
415.949.5050 Office
Editor@PsychedelicNewsWire.com
PsychedelicNewsWire is powered by IBN
This post was originally published by our media partner here.