This post is presented by our media partner Psychedelic News Wire
View the original article here.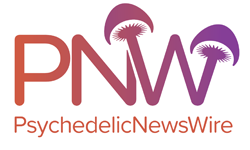 Psychedelics have the potential to revolutionize psychiatry by significantly improving treatment outcomes and safety while minimizing side effects. A plethora of studies have revealed that hallucinogenic compounds such as psilocybin can be especially effective when combined with talk therapy, providing patients with immense relief against a myriad of mental-health conditions where conventional mental-health treatments weren't fully effective.
Although the field of psychedelic research is still quite young, it has delivered such impressive findings that lawmakers in several states are considering legalizing the therapeutic use of psychedelics against mental-health conditions. Some companies have even started covering psychedelic therapy in their employees' health-benefits packages, indicating that psychedelic-based medications are becoming increasingly accepted by the corporate world.
The influx in psychedelic research comes at a time when mental-health levels in America are at historic lows amid astronomic living costs, rising inflation and increasing distrust in the healthcare industry. Close to 20% of workers in the country report poor or fair mental health, which impacts productivity in the workplace by increasing unplanned absences by more than four times.
At least 50 companies across the country have shown interest in including psychedelic therapy in their employee healthcare plans so far on top of conventional mental-health treatments such as antidepressants. Based on the growing body of research on psychedelics, psychedelic therapy could potentially alleviate conditions such as anxiety and depression that have the potential to impact employee productivity and even reduce company profits in the long term.
Psychedelic-based treatments are especially attractive to companies because they can deliver relatively long-term benefits with single or minimal doses. This eliminates the need for daily antidepressants, saving employees from experiencing the variety of side effects of antidepressants while reducing long-term healthcare plan costs for the employer. Providing employees with the option of using safer and more effective mental-health treatments will undoubtedly keep employees productive and at the top of their game, which will ultimately reflect in the company's bottom line.
Although the number is still small, employers are working around limitations created by the federal prohibition of psychedelics to include hallucinogenic treatment in health plans. Third-party health insurance administrator Enthea recently partnered with natural soap brand Dr. Bronner's, making the natural soap producer the first company in the country to provide its employees with coverage for ketamine-assisted therapy.  According to Enthea, it will also include coverage for psilocybin-assisted therapy and MDMA-assisted therapy once those treatments receive approval from the FDA.
As entities such as atai Life Sciences N.V. (NASDAQ: ATAI) take their drug-development pipelines through the FDA approval process, more employers are likely to warm up to psychedelics treatments and include them in the health insurance plans they offer their employees.
About PsychedelicNewsWire
PsychedelicNewsWire (PNW) is a specialized content distribution company that (1) aggregates and distributes news and information on the latest developments in all aspects and advances of psychedelics and their use, (2) creates PsychedelicNewsBreaks designed to quickly update investors on important industry news, (3) leverages a team of expert editors to enhance press releases for maximum impact, (4) assists companies with the management and optimization of social media across a range of platforms, and (5) delivers unparalleled corporate communication solutions. PNW stays abreast of the latest information and has established a reputation as the go to source for coverage of psychedelics, therapeutics and emerging market opportunities. Our team of seasoned journalists has a proven track record of helping both public and private companies gain traction with a wide audience of investors, consumers, media outlets and the general public by leveraging our expansive dissemination network of more than 5,000 key syndication outlets. PNW is committed to delivering improved visibility and brand recognition to companies operating in the emerging markets of psychedelics.
To receive instant SMS alerts, text "Groovy" to 844-397-5787 (U.S. Mobile Phones Only)
For more information please visit https://www.psychedelicnewswire.com
Please see full terms of use and disclaimers on the PsychedelicNewsWire website applicable to all content provided by PNW, wherever published or re-published: https://www.psychedelicnewswire.com/Disclaimer
Do you have questions or are you interested in working with PNW? Ask our Editor
PsychedelicNewsWire (PNW)
San Francisco, California
www.psychedelicnewswire.com
415.949.5050 Office
Editor@PsychedelicWire.com
PsychedelicNewsWire is part of the InvestorBrandNetwork.
This post was originally published by our media partner here.