This post is presented by our media partner Psychedelic News Wire
View the original article here.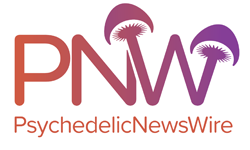 A recently published study has found that more than 80% of psychiatrists positively view the use of psychedelic substances in treating a range of mental-health conditions. For the study, researchers from different institutions including Case Western Reserve University, Harvard Medical School and Yale University School of Medicine, sent surveys to an estimated one thousand resident fellows and attending psychiatrists.
Participants were required to assess statements on psychedelics, ranking them on a scale of strongly agree to strongly disagree. These statements included the use of psychedelics in treating substance-use disorders, the legalization of psychedelics for medical use and whether therapists would include hallucinogenic-assisted treatment into their own practices following federal approval, among others.
Of the total number surveyed, 131 responded.
The researchers discovered that most respondents weren't as concerned about the risks of psychedelics and showed more enthusiasm about the therapeutic promise of psychedelic-assisted therapy. The researchers then compared their findings to a previous 2016 survey, determining that there was a considerable increase in optimism with regard to the therapeutic potential of psychedelics. The researchers also observed that more respondents were in favor of the legalization for hallucinogenic substances for medical use and wanted federal funding for associated clinical trials to be increased.
In their report, the researchers noted that the majority of the psychiatrists who took part in the most recent survey also planned to include psychedelic-assisted therapy in their practices if the drugs received regulatory approval. It should be noted that this presented differently when the researchers factored in age, observing that the proportion of therapists aged 40 and above who agreed to this wasn't as significant as the proportion of therapists aged below 40.
Furthermore, the researchers found that not as many therapists were concerned about psychedelics heightening the risk of subsequent psychiatric disorders. They also determined that the number of mental healthcare professionals who believed hallucinogens were unsafe for use even under medical supervision had decreased significantly.
The study's findings, which were published in the "Psychedelic Medicine" journal, come at a time when more and more scientists are looking into the mental health benefits of hallucinogenic substances. For instance, a separate study found that using psilocybin helped reduce anxiety, depression and the misuse of alcohol while also increasing spiritual well-being, emotional regulation and extraversion.
A few weeks ago, another study also determined that individuals with major depression saw significant and sustained reductions in their symptoms following the administration of a single dose of psilocybin.
This marked change in the way psychiatry professionals perceive psychedelics suggests that startups such as atai Life Sciences N.V. (NASDAQ: ATAI) will have a huge market to serve once they take their psychedelic drugs through the clinical development process and gain regulatory approval.
About PsychedelicNewsWire
PsychedelicNewsWire ("PNW") is a specialized communications platform with a focus on all aspects of psychedelics and the latest developments and advances in the psychedelics sector. It is one of 60+ brands within the Dynamic Brand Portfolio @ IBN that delivers: (1) access to a vast network of wire solutions via InvestorWire to efficiently and effectively reach a myriad of target markets, demographics and diverse industries; (2) article and editorial syndication to 5,000+ outlets; (3) enhanced press release enhancement to ensure maximum impact; (4) social media distribution via IBN to millions of social media followers; and (5) a full array of tailored corporate communications solutions. With broad reach and a seasoned team of contributing journalists and writers, PNW is uniquely positioned to best serve private and public companies that want to reach a wide audience of investors, influencers, consumers, journalists and the general public. By cutting through the overload of information in today's market, PNW brings its clients unparalleled recognition and brand awareness. PNW is where breaking news, insightful content and actionable information converge.
To receive SMS alerts from PsychedelicNewsWire, text "Groovy" to 21000 (U.S. Mobile Phones Only)
For more information, please visit https://www.PsychedelicNewsWire.com
Please see full terms of use and disclaimers on the PsychedelicNewsWire website applicable to all content provided by PNW, wherever published or re-published: https://www.PsychedelicNewsWire.com/Disclaimer
PsychedelicNewsWire
San Francisco, CA
www.PsychedelicNewsWire.com
415.949.5050 Office
Editor@PsychedelicNewsWire.com
PsychedelicNewsWire is powered by IBN
This post was originally published by our media partner here.