This post is presented by our media partner Grow Opportunity
View the full article here.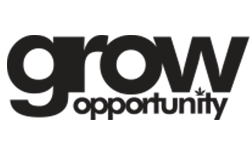 (Globe Newswire) Vancouver — Mydecine Innovations Group, Inc., a biotechnology company engineering the next wave of innovative medications and treatment protocols to directly address mental health with a particular emphasis on addiction and PTSD, announces that it has completed its admission to the Access segment of the AQSE Growth Market and trading will commence at 8:00 A.M. GMT on Tuesday, 10 October 2023 under the ticker "MYIG."
Company highlights:
— Mydecine Innovations Group Inc. is an emerging biotech and life sciences company dedicated to developing and commercializing innovative solutions for treating mental health problems and enhancing wellbeing.
— The company's various families of Novel 2nd generation molecules are showing significant improvements over the first generation of psychedelic treatments. The company has taken the approach that, in order to have a truly successful drug that is accessible by all, numerous modifications need to be made to the first generation MDMA or Psilocybin molecules, most notably shortening the half-life while keeping the experience integrity intact.
— The company is currently working with its pre-clinical team at the University of Alberta to work these molecules through the Investigational New Drug enabling stage with the intent to put them into human clinical studies expected to commence in 2024.
— The company has a comprehensive intellectual property strategy covering novel molecules, drug formulations, delivery mechanisms, and methods of production. The company believes this covers all described drug development activities in our named pipeline and clinical trials. The company has filed these applications both in the United States and through the Patent Cooperation Treaty (PCT) for protection in all jurisdictions in which the company does business.
This post was originally published by our media partner here.