This post is presented by our media partner The Growth Op
View the original article here.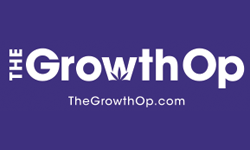 21 people charged after police seized more than $2.5 million worth of drugs and 19 firearms
Article content
More than 20 people across Canada are facing charges after an investigation into a national drug trafficking operation resulted in the seizure of $2.5 million worth of drugs and 19 firearms.
Article content
Dubbed Project Dawpound, Manitoba RCMP say the investigation began in May 2022 and initially focused primarily on the Winnipeg area. It wasn't long until police discovered the trafficking operation extended across Manitoba and into B.C., Alberta, Ontario, New Brunswick and Prince Edward Island.
Article content
A 36-year-old Winnipeg man has been identified as the orchestrator. Police allege that the man brought large amounts of cocaine and unstamped cigarettes into Manitoba from Ontario. He remains in custody on numerous charges, ranging from conspiracy to trafficking, as the investigation continues.
Despite a leak into the operation, police seized 7.8 kilograms of cocaine, 13.82 kilograms of crystal MDMA and 2.06 kilograms of crystal methamphetamine, among other drugs and weapons. Police say the contraband cigarette portion of the operation alone would have yielded Manitoba $1.47 million in tax revenue.
Article content
Police narrowed the leak of the enforcement plans to a member of the Manitoba Finance Special Investigations Unit. CBC reports that the unit typically investigates cigarette smuggling. A 50-year-old man was later identified as the source of the leak and has since been charged with bribery of officers, breach of trust by public officer and conspiracy to evade payment.
A 27-year-old guard at the Canadian Science Centre for Human and Animal Health in Winnipeg was also charged in relation to the investigation. Per the Winnipeg Free Press, the guard stored and sold illicit drugs while working at the laboratory, which has the world's strictest bio-safety security classification. The guard reportedly did not have access to sensitive materials.
Article content
In a statement to CBC a spokesperson for the federal minister of health called for an immediate internal investigation "into the events that occurred on the grounds of the National Microbiology Laboratory."
"We have also directed our officials to review internal security procedures," they added.
"Project Dawgpound yielded fantastic results and got a kilo-level trafficker and his network off the streets," said Inspector Grant Stephen, Officer in Charge of Federal, Serious and Organized Crime for the Manitoba RCMP. "We will continue to enforce against the illegal drug trade and disrupt networks that often lead to or are connected with organized crime in the interest of creating a safer Manitoba and a safer Canada."
This post was originally published by our media partner here.