This post is presented by our media partner Psychedelic News Wire
View the original article here.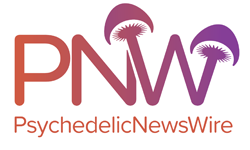 Psychedelic-assisted therapy has the potential to revolutionize mental-health treatments over the next couple of decades. This is an entirely new mode of treatment that involves putting patients under the influence of various hallucinogens to trigger psychedelic experiences, followed by talk therapy. A recent study has found that the combination of psychedelics and psychotherapy can induce rapid changes in the brain, potentially resulting in the treatment's high efficacy.
As psychedelic research is still a relatively new field, scientists are constantly studying hallucinogens such as psilocybin (magic mushrooms), LSD and ayahuasca to try and understand how they deliver their benefits at a biological and molecular level. Research has found that psychedelic-assisted therapy can be incredibly effective against a myriad of mental-health disorders, offering long-term benefits at relatively low doses and with barely any side effects.
The recent study found that the combination of psychedelics and psychotherapy can induce rapid changes in the brain, potentially resulting in the treatment's high efficacy. Human brains have an ability called neuroplasticity that allows them to change in response to intrinsic and extrinsic stimuli, albeit slowly and over a long time. Learning new skills, such as foreign languages or sports, as well as recovering from a stroke, are all activities that trigger the brain's inherent changing ability.
Neuroplasticity can also be instrumental in helping people with crippling mental disorders, including post-traumatic stress disorder (PTSD), substance use disorders and treatment-resistant depression, overcome their issues. While such positive neural changes will take some time, beneficial neural changes can occur quite rapidly thanks to near-death experiences, spiritual awakening or intense feelings of awe experienced in nature.
Such events are referred to as pivotal mental states or psychologically transformative experiences, and they are presumed to trigger quick "rewiring" in the brain. Scientists have now discovered that psychedelic-assisted therapy may also trigger similar rapid neural changes. In some cases, patients have reported going through profound and transformative experiences after just a single six-hour session with psilocybin, the main hallucinogenic agent in magic mushrooms combined with talk therapy.
Many terminal cancer patients have also reported experiencing relief from extreme mental distress and gaining acceptance of their possible deaths after taking part in psychedelic-assisted therapy.
Psychedelics are known to interact with neural receptors to deliver their effects, and new research is now indicating that these interactions may also induce rapid changes in the brain. A Yale study proved the theory that a single dose of psilocybin can trigger rapid spine formation, albeit in the prefrontal cortexes of mice, which kicked in within just a day of initial dosage and lasted for more than a month.
The therapeutic formulations that are being developed by numerous companies such as Lucy Scientific Discovery Inc. (NASDAQ: LSDI) all seek to leverage this ability of psychedelics to trigger rapid beneficial changes in the brain.
NOTE TO INVESTORS: The latest news and updates relating to Lucy Scientific Discovery Inc. (NASDAQ: LSDI) are available in the company's newsroom at https://ibn.fm/LSDI
About PsychedelicNewsWire
PsychedelicNewsWire ("PNW") is a specialized communications platform with a focus on all aspects of psychedelics and the latest developments and advances in the psychedelics sector. It is one of 60+ brands within the Dynamic Brand Portfolio @ IBN that delivers: (1) access to a vast network of wire solutions via InvestorWire to efficiently and effectively reach a myriad of target markets, demographics and diverse industries; (2) article and editorial syndication to 5,000+ outlets; (3) enhanced press release enhancement to ensure maximum impact; (4) social media distribution via IBN to millions of social media followers; and (5) a full array of tailored corporate communications solutions. With broad reach and a seasoned team of contributing journalists and writers, PNW is uniquely positioned to best serve private and public companies that want to reach a wide audience of investors, influencers, consumers, journalists and the general public. By cutting through the overload of information in today's market, PNW brings its clients unparalleled recognition and brand awareness. PNW is where breaking news, insightful content and actionable information converge.
To receive SMS alerts from PsychedelicNewsWire, text "Groovy" to 888-902-4192 (U.S. Mobile Phones Only)
For more information, please visit https://www.PsychedelicNewsWire.com
Please see full terms of use and disclaimers on the PsychedelicNewsWire website applicable to all content provided by PNW, wherever published or re-published: https://www.PsychedelicNewsWire.com/Disclaimer
PsychedelicNewsWire
San Francisco, CA
www.PsychedelicNewsWire.com
415.949.5050 Office
Editor@PsychedelicNewsWire.com
PsychedelicNewsWire is powered by IBN
This post was originally published by our media partner here.