This post is presented by our media partner Psychedelic News Wire
View the original article here.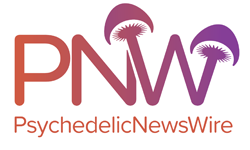 A new study published in the journal "Frontiers in Psychology" suggests that psychedelic use and mindfulness meditation may trigger leadership improvements and result in positive leadership outcomes. The preliminary study joins a growing body of scientific literature on the impact of psychedelic use on various facets of mental health.
Prior research has found that psychedelics may be effective at treating a myriad of severe mental health conditions at minimal doses and with barely any adverse side effects. Researchers have been particularly interested in how psychedelics affect the brain and whether they could leverage these effects to treat anything from anxiety and depression to post-traumatic stress disorder (PTSD).
The team behind the recent study was spurred by anecdotal reports by individuals who claimed that they used psychedelic states and mindfulness to improve their leadership and achieve peak growth.
Past studies had shown that mindfulness meditation can have a broad range of effects including helping to reduce stress and improve emotional regulation, sleep, and creativity. As such, the recent study focused on the effects of psychedelics such as LSD and mindfulness on growth and leadership skills with the aim of determining if this combination had the potential to improve leadership development.
Corresponding study author and Karolinska Institute's Department of Clinical Neuroscience postdoctoral researcher Otto Simonsson noted that although there is some research on how psychedelic and mindfulness medication can affect mental health, there is hardly any scientific literature on whether these two altered states can impact leadership development. Simonsson and his colleagues used two samples of participants with 4,867 U.S. adults and 4,865 adults from the United Kingdom from the Prolific Academic platform.
Researchers asked the participants to provide responses on how psychedelic experiences or mindful meditation affected their leadership. The researchers then broke the written responses down into classes such as "no negative impact on leadership," "no impact" and "positive impact."
The study reported that 43.6% of the 3,150 study participants with management positions reported trying mindfulness meditation, only 17.7% said they had experience with psychedelics, and around 10% had tried both psychedelics and mindfulness meditation. Slightly more than 70% reported a positive impact on their leadership practices due to mindfulness meditation, 28.8% said mindfulness meditation had no impact, and just 0.2% reported a negative impact.
Furthermore, 40.6% indicated a positive impact after psychedelic use, 58.0% said psychedelic use had no impact, and 1.4% said psychedelic use had a negative impact on leadership practices.
As many more entities such as Mind Medicine Inc. (NASDAQ: MNMD) (NEO: MMED) (DE: MMQ) publish their findings about the therapeutic and wellness benefits of psychedelics, these substances could see widespread popularity among members of the public.
About PsychedelicNewsWire
PsychedelicNewsWire (PNW) is a specialized content distribution company that (1) aggregates and distributes news and information on the latest developments in all aspects and advances of psychedelics and their use, (2) creates PsychedelicNewsBreaks designed to quickly update investors on important industry news, (3) leverages a team of expert editors to enhance press releases for maximum impact, (4) assists companies with the management and optimization of social media across a range of platforms, and (5) delivers unparalleled corporate communication solutions. PNW stays abreast of the latest information and has established a reputation as the go to source for coverage of psychedelics, therapeutics and emerging market opportunities. Our team of seasoned journalists has a proven track record of helping both public and private companies gain traction with a wide audience of investors, consumers, media outlets and the general public by leveraging our expansive dissemination network of more than 5,000 key syndication outlets. PNW is committed to delivering improved visibility and brand recognition to companies operating in the emerging markets of psychedelics.
To receive instant SMS alerts, text "Groovy" to 844-397-5787 (U.S. Mobile Phones Only)
For more information please visit https://www.psychedelicnewswire.com
Please see full terms of use and disclaimers on the PsychedelicNewsWire website applicable to all content provided by PNW, wherever published or re-published: https://www.psychedelicnewswire.com/Disclaimer
Do you have questions or are you interested in working with PNW? Ask our Editor
PsychedelicNewsWire (PNW)
San Francisco, California
www.psychedelicnewswire.com
415.949.5050 Office
Editor@PsychedelicWire.com
PsychedelicNewsWire is part of the InvestorBrandNetwork.
This post was originally published by our media partner here.