This post is presented by our media partner Psychedelic News Wire
View the original article here.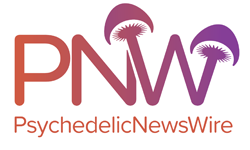 Governor Gavin Newsom of California has vetoed a measure that would legalize a number of psychedelics and establish a pathway for regulated access. In his message regarding the veto, the governor urged the legislature to present a new resolution in 2024 that created guidelines for regulated access to psychedelics for therapeutic use and also consider a possible framework for broader decriminalization in the future.
Newsom added that while peer-reviewed research had shown that psychedelics could relieve suffering of individuals with conditions such as post-traumatic stress disorder and depression, guidelines on dosing and rules to prevent exploitation during guided therapy among other things were needed before he could approve any measure.
The move by the governor is a disappointment to many, especially first responders and military veterans who testified in favor of it.  The bill in question, SB 58, was introduced by Senator Scott Wiener. It would  have legalized the personal cultivation and possession of a number of entheogenic fungi and plants for adults beginning January 2025.
The bill would have also established a work group under the state's Health and Human Services Agency. That group would be responsible for conducting research and providing recommendations regarding a framework to regulate access to the drugs for facilitated and therapeutic use. In comparison to the version the senator filed in the last session, the bill the governor received excluded a number of provisions following amendments in the Assembly.
In a statement, Wiener stated that this was a setback for the many individuals in California who were already using the substances safely and benefitting from them and would continue to be categorized as criminals under state law. Wiener further noted that criminalizing access to these psychedelic substances only reduced individuals' access to help and made them feel less safe. He then added that while the veto was a missed opportunity for the state to follow the science and lead, he would be introducing a measure focused on therapeutic access in 2024.
The veto may be hard to accept for many Californians, especially since as the mayor of San Francisco, Newsom was one of the first legislators to call for an end to the drug war. He also introduced harm-reduction policies such as syringe-exchange programs in San Francisco.
Some theorize the shift in his stance may be because of his potential bid to run for president next year. The governor is yet to announce his plan to run but has scheduled a debate with 2024 GOP presidential candidate Governor Ron DeSantis of Florida.
The fact that Newsom signaled that he would consider a bill granting patients access to medicinal hallucinogens should be a bright note for enterprises that are working to bring psychedelic formulations to the mass market once their products get FDA approval, such as Mind Medicine Inc. (NASDAQ: MNMD) (NEO: MMED) (DE: MMQ). Newsom's actions show he is aware of the public's interest in these substances and their medical potential.
About PsychedelicNewsWire
PsychedelicNewsWire ("PNW") is a specialized communications platform with a focus on all aspects of psychedelics and the latest developments and advances in the psychedelics sector. It is one of 60+ brands within the Dynamic Brand Portfolio @ IBN that delivers: (1) access to a vast network of wire solutions via InvestorWire to efficiently and effectively reach a myriad of target markets, demographics and diverse industries; (2) article and editorial syndication to 5,000+ outlets; (3) enhanced press release enhancement to ensure maximum impact; (4) social media distribution via IBN to millions of social media followers; and (5) a full array of tailored corporate communications solutions. With broad reach and a seasoned team of contributing journalists and writers, PNW is uniquely positioned to best serve private and public companies that want to reach a wide audience of investors, influencers, consumers, journalists and the general public. By cutting through the overload of information in today's market, PNW brings its clients unparalleled recognition and brand awareness. PNW is where breaking news, insightful content and actionable information converge.
To receive SMS alerts from PsychedelicNewsWire, text "Groovy" to 21000 (U.S. Mobile Phones Only)
For more information, please visit https://www.PsychedelicNewsWire.com
Please see full terms of use and disclaimers on the PsychedelicNewsWire website applicable to all content provided by PNW, wherever published or re-published: https://www.PsychedelicNewsWire.com/Disclaimer
PsychedelicNewsWire
San Francisco, CA
www.PsychedelicNewsWire.com
415.949.5050 Office
Editor@PsychedelicNewsWire.com
PsychedelicNewsWire is powered by IBN
This post was originally published by our media partner here.