This post is presented by our media partner Psychedelic News Wire
View the original article here.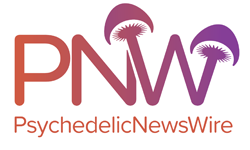 Last week, the National Institutes of Health (NIH) announced funding for the development of psychedelic treatments for substance-use disorder. This latest announcement comes after three earlier notices posted by the NIH, which centered on funding opportunities for managing drug addiction using psychedelics. One of the postings would focus on understanding how psychedelics worked while the others would center on the use of these drugs on human subjects in clinical trials.
In its recent statement, the federal agency revealed that it planned to allocate $2 million in grant money for research projects for the fiscal year 2025.  This funding, which will be awarded through the National Institute on Drug Abuse, will enable research into various substances that can help treat addiction, including empathogens such as MDMA, classic psychedelics such as LSD and psilocybin, and dissociative drugs such as ketamine, as well as other hallucinogens such as ibogaine.
In its latest statement, the agency discussed the urgent need for new substance-use disorder treatments, considering the increasing rates of overdose, addiction and use of illicit substances including cocaine, opioids, marijuana, methamphetamine and nicotine (excluding alcohol). The statement also acknowledged that it was difficult to determine specific dosing for psychedelics that would produce a therapeutic effect, period of administration and frequency of drug use.
In addition to this, the NIH emphasized the need to determine the best type of psychotherapy to use with a psychedelic treatment as well as the required number of sessions and the duration and frequency.
While the NIH noted that its goal was to advance the development of effective and safe psychedelic treatments for substance-use disorders in the FDA approval pathway, it also highlighted that despite claims of psychedelics' therapeutic effects, their effectiveness and safety hasn't been empirically and sufficiently established. It should be noted that the FDA has yet to approve the use of any psychedelic substances in treating substance-use disorders.
Online applications will be accepted from Jan. 28, 2024, through Feb. 28, 2024. All applications have to provide entry and exit points of the proposed research plan in the FDA regulatory approval pathway. Additionally, interested applicants can submit proposals that involve clinical trials. However, this is not a requirement.
The posting states that the $2 million grant may be split among up to five awards, but applicants may request no more than $2 million annually for direct costs. Eligible organizations include nonprofits, institutes of higher education, for-profit businesses, U.S. agencies, individual state or local governments, faith-based groups, housing authorities, school districts, global entities and tribal organizations.
These research grants will expand the fields of investigation and add onto what private sector actors such as Seelos Therapeutics Inc. (NASDAQ: SEEL) are doing to bring efficacious psychedelic medicines onto the market.
About PsychedelicNewsWire
PsychedelicNewsWire ("PNW") is a specialized communications platform with a focus on all aspects of psychedelics and the latest developments and advances in the psychedelics sector. It is one of 60+ brands within the Dynamic Brand Portfolio @ IBN that delivers: (1) access to a vast network of wire solutions via InvestorWire to efficiently and effectively reach a myriad of target markets, demographics and diverse industries; (2) article and editorial syndication to 5,000+ outlets; (3) enhanced press release enhancement to ensure maximum impact; (4) social media distribution via IBN to millions of social media followers; and (5) a full array of tailored corporate communications solutions. With broad reach and a seasoned team of contributing journalists and writers, PNW is uniquely positioned to best serve private and public companies that want to reach a wide audience of investors, influencers, consumers, journalists and the general public. By cutting through the overload of information in today's market, PNW brings its clients unparalleled recognition and brand awareness. PNW is where breaking news, insightful content and actionable information converge.
To receive SMS alerts from PsychedelicNewsWire, text "Groovy" to 888-902-4192 (U.S. Mobile Phones Only)
For more information, please visit https://www.PsychedelicNewsWire.com
Please see full terms of use and disclaimers on the PsychedelicNewsWire website applicable to all content provided by PNW, wherever published or re-published: https://www.PsychedelicNewsWire.com/Disclaimer
PsychedelicNewsWire
San Francisco, CA
www.PsychedelicNewsWire.com
415.949.5050 Office
Editor@PsychedelicNewsWire.com
PsychedelicNewsWire is powered by IBN
This post was originally published by our media partner here.