This post is presented by our media partner Stratcann
View the original article here.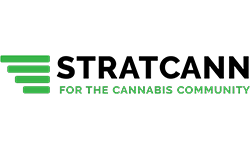 Another Alberta cannabis producer is shutting its doors. On November 3, Calgary-based OGEN Cannabis closed its facility, laying off 87 people as a result. 
Darren Brisebois, President at OGEN, made the announcement in a post on Linkedin on November 7, 
In June of this year, Atlas Growers in rural Alberta closed up shop and laid off 50 workers. In October, cannabis producer SNDL closed their Olds, Alberta facility. The Olds facility had once been the largest employer in the area, with about 400 employees in 2019. 
Cannabis producers in Alberta say they are hamstrung by provincial fees and paperwork, and smaller producers say it's often easier to sell their weed outside the province than in.
Applicants wanting to sell their cannabis in Alberta, for example, must pay the AGLC $3,000 for a process that can take five to six months, Jeff Karren, President of Joi Botanicals, a standard producer in Calgary, explained to StratCann earlier this year.
"We just went through our second round. The maximum licensing period before a registrant must resubmit due diligence info is 6 years, but for some reason, the AGLC decided that we needed to resubmit after about 4 years.  You pay the $3,000 upfront, and if additional work is required, they might charge you more."
In a recent online post in reference to OGEN closing, Karren also estimated the loss in tax revenues could be in the tens of millions. 
"How much tax revenue will be lost in Alberta before changes are enacted?" Karren asks in his LinkedIn post.
Just three weeks ago, the company was hiring for a position in Calgary.
The AGLC even requires the full names and birthdays of all children—dependent or not, including step-children. (A PDF of the 61-page Cannabis Registration Representative application can be found here.)
"It's the same level of scrutiny that a casino owner gets," says Tim Mallett, CEO and master grower at Alberta Bud, a micro producer in Edmonton. "It's painful, time-consuming, and expensive. We've been through it three times in two years."
The province has been making some regulatory changes, even lowering some listing and licensing fees.
Alberta currently lists about 750 cannabis retailers, with over 200 producers and brands approved to sell in the province.  
Cannabis companies across Canada have been closing due to an array of market pressures, federal and provincial paperwork, fees, and taxes. 
There are currently 949 federal licences listed as active by Health Canada. Ninety-one of these are located in Alberta. Health Canada also lists recent licence revocations (on request of the licence holder), eight of which are producers in Alberta. 
Featured image via OGEN Cannabis.
---
This post was originally published by our media partner here.