This post is presented by our media partner The Growth Op
View the original article here.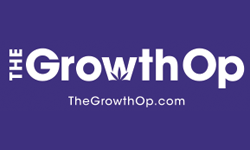 Article content
A new study has found that a single dose of hemp-derived cannabidiol (CBD) can reduce stress and promote relaxed behaviour in dogs during separation and car travel. 
Article content
Published in Frontiers in Veterinary Science, the study involved 40 healthy dogs, a mix that included 17 Labrador retrievers, 8 Beagles, and 15 Norfolk Terriers, all housed at the Waltham Petcare Science Institute in the U.K. Half of the dogs received a single dose of CBD at 4mg/kg, while the remaining half were given a placebo.
Article content
The dogs were split into two groups with 21 experiencing a separation event and 19 travelling in a car for 10 minutes, two hours after the dose. To ensure the dogs' well-being, they were closely monitored for signs of distress or harm according to predefined removal criteria.
Researchers collected various physiological measures, like cortisol and heart rate, as well as behavioural measures, such as panting and whining, through wearables, video cameras, and blood sampling before, during, and after the test sessions. The results showed that exposure to car travel was more stressful for dogs than the separation event and the dogs that received CBD had significantly reduced stress levels compared to the placebo group.
Article content
The researchers say additional studies are needed to fully understand the dosages, formulations and effects of CBD on canine well-being.
The use of CBD for animals is a growing area of research but there's still a relatively small amount of data compared to other areas of veterinary medicine.
A 2020 study published in the journal PAIN, found that CBD can significantly reduce the production of inflammatory molecules and immune cells associated with arthritis in dogs. Conducted by researchers at Baylor College of Medicine in collaboration with Medterra CBD, a California-based CBD company, both owner and veterinarian assessments noted a significantly improved quality of life following CBD treatment. 
A 2019 study published in Animals found that CBD-rich hemp nutraceuticals appear to be safe in healthy adult dogs, but noted more research is needed to understand the utility and absorption in cats. A Health Canada review of CBD published last year found no serious side-effects when administered to animals and recommended seeking advice from a veterinarian before use.
Share this article in your social network
This post was originally published by our media partner here.