This post is presented by our media partner Grow Opportunity
View the full article here.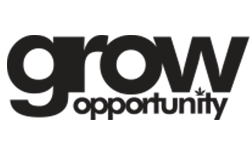 A decision this year by the OCS to lower its price markups and fix its price structure has cannabis industry players hopeful the move will provide a much needed boon amidst a difficult financial environment and continuing competition with the illicit market. 
Changes to the price structure by the Ontario Cannabis Store will lower profit margins for the government and put dollars back into industry producers and retailers. Currently, the pricing is based on a uniform markup rate of 50 per cent on the wholesale price. However, this system has led to inconsistent pricing and limited profitability for retailers.
The new pricing strategy aims to introduce a tiered approach that considers the price of the product. This means that lower-priced cannabis products would have a higher markup percentage, while higher-priced products would have a lower markup. 
This change is intended to address concerns from retailers who have been struggling to compete with the illicit market due to pricing disparities. 
These new prices changes will take effect September 11, 2023, and aims to create a fairer and more competitive market for cannabis retailers and producers.
This post was originally published by our media partner here.