This post is presented by our media partner The Growth Op
View the original article here.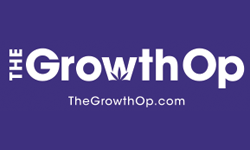 Article content
A traffic violation has led to multiple charges against two Ontario men, including drugs and proceeds of crimes offences.
Article content
Orillia OPP made the arrests after an officer on patrol observed a Highway Traffic Act violation on Highway 400, reports Muskoka 411. The driver, aged 26, was arrested on stunt driving charges.
Article content
Police recovered more than 250 grams of fentanyl from the vehicle and located cannabis accessible to the driver. The passenger, 24, was also arrested.
In addition to the stunt driving charge, which carries a minimum fine of $2,000 on the first offence, but can reach as high as $10,000, both the driver and passenger were charged with possession of a Schedule 1 substance for the purposes of trafficking and possession of proceeds of crime under $5,000.
Article content
Fentanyl is considered a Schedule 1 substance under the Controlled Drugs and Substances Act (CDSA). Those convicted of possession for the purpose of trafficking face a minimum of one-year imprisonment.
A report from the federal government notes there were 3,556 apparent opioid toxicity deaths from January to June of 2022, translating to about 20 deaths daily. The information further notes 76 per cent of all such deaths over the six-month period involved fentanyl and 79 per cent involved non-pharmaceutical opioids.
Last month, B.C. RCMP detailed the results of 2022 raid on a drug super lab in Abbotsford. Police say the raid prevented 27 million doses of fentanyl from hitting the streets. 
Police said there was also evidence that MDMA and cannabis extracts were being produced at the site.
It's also the second time in less than a month that police have made a fentanyl bust in Ontario while investigating other offences. In January, a 29-year-old was arrested in Sault Ste. Marie for failing to attend court. During the arrest, police seized 7.7 grams of suspected fentanyl, which they valued at just under $4,000.
We'd love to hear from you. Get in touch with feedback and story tips at thegrowthop@postmedia.com
This post was originally published by our media partner here.