This post is presented by our media partner Psychedelic News Wire
View the original article here.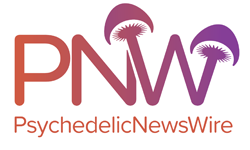 A collective of trained and experienced psilocybin facilitators in Oregon has launched the country's first psilocybin-assisted recovery program for addicts. The program is the result of a partnership between Nexus Center for Consciousness and a team of licensed psilocybin facilitators called Moksha Journeys.
The program will provide a 28-day retreat for adults looking for alternative addiction-recovery treatments. In addition, the program will offer treatment services such as family therapy, guest counseling, movement coaching, sound therapy and acupuncture treatment as well as outdoor recreational services such as hiking southern Oregon's forests. The Oregon psilocybin-assisted recovery program will hold its first retreat later in September.
Nexus Center for Consciousness is a wellness provider based in Ashland, Oregon, that offers coaching, counseling and wellness services during comprehensive adult retreats for addiction recovery. Moksha Journeys CEO and founder Rose Moulin-Franco says the team designed the psychedelic-assisted treatment program to provide alternative treatment options for people struggling with alcohol and drug dependency who haven't benefited from traditional treatment approaches. Moulin-Franco is a licensed psilocybin facilitator and a former owner of an outpatient treatment facility. He says the team is excited to begin exploring the therapeutic benefits of psilocybin, especially in regard to addiction treatment.
However, Moulin-Franco noted that the facility was a psychedelic experience retreat not a treatment center. Such recovery retreats are legal under supported adult psychedelic policies and offer various health and wellness-based services "in a retreat setting," Moulin Franco said.
A growing body of scientific literature on psychedelic compounds such as psilocybin has revealed that the substance may be effective at treating mental conditions such as anxiety, depression, and alcohol and drug dependency. Mainstream interest in psychedelics has surged in recent years thanks to research showing that psychedelics can be especially effective against mental disorders such as PTSD that often fail to respond to conventional treatments. Although research on psychedelics is still scant, results have been promising enough to attract considerable attention from Big Pharma, major investors and lawmakers across the country.
While conventional mental-health treatments such as talk therapy and antidepressants are effective for a portion of the population, many patients find little, if any, relief from using traditional mental-health treatments. Furthermore, these treatments often cause a variety of side effects, including appetite loss, insomnia, headaches, reduced or loss of libido, erectile dysfunction and difficulty reaching orgasm, which can significantly affect patients' quality of life.
With America in the midst of a mental-health crisis, and mental-health treatment costs skyrocketing, America is sorely in need of safer, more effective, and affordable mental-health treatments.
Such programs give psychedelics startups like Mind Medicine Inc. (NASDAQ: MNMD) (NEO: MMED) (DE: MMQ) clear proof that the public is yearning for alternative treatments to mental health disorders, and psychedelics are poised to address that need.
About PsychedelicNewsWire
PsychedelicNewsWire ("PNW") is a specialized communications platform with a focus on all aspects of psychedelics and the latest developments and advances in the psychedelics sector. It is one of 60+ brands within the Dynamic Brand Portfolio @ IBN that delivers: (1) access to a vast network of wire solutions via InvestorWire to efficiently and effectively reach a myriad of target markets, demographics and diverse industries; (2) article and editorial syndication to 5,000+ outlets; (3) enhanced press release enhancement to ensure maximum impact; (4) social media distribution via IBN to millions of social media followers; and (5) a full array of tailored corporate communications solutions. With broad reach and a seasoned team of contributing journalists and writers, PNW is uniquely positioned to best serve private and public companies that want to reach a wide audience of investors, influencers, consumers, journalists and the general public. By cutting through the overload of information in today's market, PNW brings its clients unparalleled recognition and brand awareness. PNW is where breaking news, insightful content and actionable information converge.
To receive SMS alerts from PsychedelicNewsWire, text "Groovy" to 21000 (U.S. Mobile Phones Only)
For more information, please visit https://www.PsychedelicNewsWire.com
Please see full terms of use and disclaimers on the PsychedelicNewsWire website applicable to all content provided by PNW, wherever published or re-published: https://www.PsychedelicNewsWire.com/Disclaimer
PsychedelicNewsWire
San Francisco, CA
www.PsychedelicNewsWire.com
415.949.5050 Office
Editor@PsychedelicNewsWire.com
PsychedelicNewsWire is powered by IBN
This post was originally published by our media partner here.