This post is presented by our media partner Stratcann
View the original article here.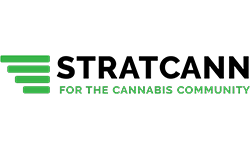 Organigram, the New Brunswick producer that had its Jolts lozenges taken off shelves earlier this year, says it is again offering the "ingestible extract" product in several provincial markets. 
The move comes after a Federal Court ruled in August that Health Canada's decision on the ingestible extracts was, in part, due to it including additional factors in its decision-making process that Ogranigram was not provided an opportunity to respond to.  
The judgement, posted on August 8, states that Organigram's application for judicial review had been granted. The matter was then sent back to Health Canada for redetermination, taking the judge's reasons into consideration.
Organigram now says that Health Canada has accepted the Judge's ruling and no longer considers Jolts to be out of compliance with federal regulations.
"On August 8th, the Federal Court ruled in Organigram's favour by finding that Health Canada had breached its duty of procedural fairness in rendering its classification decision on JOLTS; the court ordered Health Canada to make a redetermination," a representative with Organigram tells StratCann via email.
"Health Canada has acknowledged that it accepts the decision of the court, and that it considers its initial classification decision on JOLTS to be void. As such, pending the final redetermination by Health Canada, Organigram has reinstated the commercialization of JOLTS."
"Organigram remains of the view that Edison JOLTS are properly classified as a cannabis extract."
The products, the spokesperson says, are being sold in New Brunswick now, will be at Manitoba retail next week, and they expect a shipment to Ontario in two weeks time.
Health Canada was not immediately available for comment.
Organigram and others who have made these products contend they are compliant products. 
In early January 2023, Health Canada sent a notice to producers highlighting their concerns with these types of products. Companies were told they had until May 31, 2023, to cease sales and distribution. They all complied.
Health Canada issued a public warning about these products on March 3. However, earlier this week, Health Canada told StratCann that it had again identified several edible cannabis products it deems as being incorrectly sold as cannabis extracts, and that the regulator is working with several cannabis producers to address the issue.
This article will be updated as more information becomes available.
Related Articles
This post was originally published by our media partner here.