This post is presented by our media partner Grow Opportunity
View the full article here.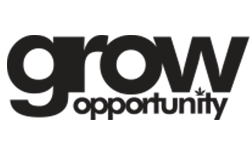 Under the terms of the agreement, Planet 13 will have the exclusive manufacturing, sales and marketing rights for Ovation's topical / transdermal products for Nevada. Ovation will receive royalties based on wholesale sales. Planet 13 owns and operates the world's largest cannabis dispensary that has become a must-see destination for cannabis connoisseurs and tourists from around the world. Planet 13's 112,000 square foot SuperStore and entertainment complex is located just off The Strip in Las Vegas. Planet 13 accounts for just under 9-percent of cannabis dispensary revenue for the entire state of Nevada.
"We are very pleased to reach this agreement with Planet 13, said Terry Howlett, president of Ovation. "Not only does Planet have the world's largest dispensary but they have a robust wholesale division which services other dispensaries throughout Nevada. Additionally, as Planet 13 has extensive past success with Ovation's topicals, it is ideally positioned to ensure a rapid and optimized re-launch of our products. We believe this partnership will be a game-changer for the marketplace and will generate maximum revenue in Nevada and value for our shareholders."
"Our Planet 13 Las Vegas SuperStore has been the launchpad for many of the best cannabis brands because of the popularity of our store as a destination and the memorable experiences our guests have each time they visit," said David Farris, VP of sales & marketing, Planet 13. "We look forward to this opportunity with Ovation Science and bringing our customers highly effective topical products both in our dispensary, through our wholesale accounts and online."
Ovation leverages its expertise in the pharmaceutical industry by using its patented skin delivery technology Invisicare® in its highly effective, proprietary products. Invisicare, backed by over 20 years of research and development, enables substantially more CBD and THC and other cannabinoids to be delivered to and through the skin, which translates into better results for patients. In a recent in-house study, Ovation compared five CBD brand leaders to Ovation Science's topical CBD cream. All competitor creams tested release less than 2 per cent CBD compared to 40 per cent release from Ovation Science.
In conjunction with this announcement, the company announces the termination of the License Agreement with Light House Strategies, LLC for the state of Nevada. The company continues to have active discussions with multiple parties, seeking additional partners for the licensing rights in other US states and countries.
Statements have not been evaluated by the Food and Drug Administration. These products are not intended to diagnose, treat, cure, or prevent any disease.
This post was originally published by our media partner here.