This post is presented by our media partner Stratcann
View the original article here.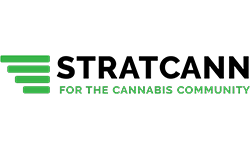 NORML Canada is petitioning the government of Canada to raise the THC limit on edibles from 10 mg per package to 100 mg THC.
In a petition launched November 8, the cannabis advocacy organization argues that the THC limit needs to be raised to better address consumer demands, further eroding black market demands, while also addressing wasteful packaging. 
Jennawae Cavion, the Executive Director at NORML Canada, as well as the founder at Calyx + Trichomes in Ontario, says she's sympathetic to why Health Canada initially set the package limit for edibles at 10mg THC and that it has been dealing with a global pandemic, but argues that four years into these products being legal in Canada, it's time to raise the limit.
"We appreciate the reasons why this hasn't been addressed up to this point," explains Cavion. "Health Canada has been dealing with a global health crisis. But it's time for this to be reviewed now."
While the legal industry is doing a good job of matching price and product availability in many categories—especially dried flower and vape pens and, increasingly, cannabis concentrates—edibles, she says, still have a hard time competing with the illicit market.  
Although the petition already has the required 500 signatures to be tabled in the House of Commons, she hopes to see it reach around 5,000 before that happens. The petition is open until March 7, 2024. As of publication of this article, the petition has more than 1,300 signatures.
Patrick Weiler, the Liberal MP sponsoring the petition, says cannabis consumers want to buy edibles with more THC, which is driving them into the illicit market. 
"Since cannabis was legalized in 2018, we have seen a safe and regulated supply of cannabis make significant progress in displacing the illicit market while creating tens of thousands of jobs, new business opportunities for Canada's economy, and a $43.5 billion boost to Canada's GDP," Weiler tells StratCann via email. 
"While legalization has largely been a success, we have learned a great deal over the past five years that requires us to improve upon our policy and legal frameworks. More needs to be done to ensure that Canadians have access to safe and regulated products, rather than turn to the unknown and potentially dangerous illicit market. Consumers of edible cannabis are seeking much higher limits than what is available through the legal market in Canada, diverting consumers to the illicit market, or simply leading individuals to buy many packages to obtain the desired amount legally. 
"Introducing this change will encourage consumers to source their product from a regulated source, while simultaneously reducing excessive packaging. An elevated limit further corresponds with the limits established in many US states that have legalized cannabis sale and use. I was therefore willing to authorize such a petition that raises this important issue, and look forward to hopefully seeing its presentation in the House sometime next spring." 
In addition to serving as MP for West Vancouver-Sunshine Coast-Sea to Sky Country in BC, Weiler is the Co-Chair of the all-party Parliamentary Cannabis Caucus. 
Cavion says the petition has also received support from NDP MP Don Davies and Conservative MP Scott Reid. Reid was the only member of his party to vote in favour of legalizing cannabis in 2018. 
Related Articles
Many in the industry, as well as consumers, and even Canada's Competition Bureau, have long protested the 10mg THC limit for cannabis edibles in Canada. The Competition Bureau's report noted that in recent years two US states, Alaska and Oregon, increased the THC limit from 5 mg per unit and 50 mg per container to 10 mg per unit and 100 mg per container/package, bringing it in line with regulations in other states like Washington and Colorado. 
Oregon's regulatory body, the report explains, said that these updated policies sought to strike a balance between consumer health and safety concerns with economic interests in an effort to displace the illicit market.
Health Canada's reasoning for the 10mg THC limit on edibles has been around public health concerns, in part informed by feedback from states like Colorado and Washington that legalized cannabis for non-medical purposes several years before Canada. When these states initially legalized, they had very few restrictions on edible potencies and saw some problems with people consuming too much, increasing emergency room visits and other health and safety concerns. 
Canada's cannabis legalization and regulation task force report references these concerns as well, noting that controlling the amount of THC in a product, as well as establishing a standardized serving size, is important to avoid or limit such incidents.
All edible retail cannabis products in the first two states to fully legalize cannabis must come in single servings of 10 mg THC or less, with no more than 100 mg THC per product.
Many public health stakeholders who engaged with the task force had recommended that edibles not be allowed in Canada's legal market.
From that report: 
"The Task Force is concerned by the reports of an increase of accidental ingestion by children in states where cannabis is legal. We acknowledge that a lack of regulation contributed to this risk. Should edibles be allowed for legal sale in Canada, they should, at a minimum, conform to the strictest packaging and labelling requirements for edibles currently in force in U.S. states. Since these measures are fairly recent, the markets (Canadian and U.S.) should be closely monitored to determine the effectiveness of these measures.
"In the event that future research and monitoring identifies new risks with existing or new cannabis products, including increases in use, the Government should be ready to react. The system must be flexible enough to adapt in a timely way to new information and to provide appropriate safeguards as evidence indicates."
Some producers have also sought a way around these limitations, offering an array of products often called ingestible or edible extracts. These products are sold to be ingested but are classified by the producers as an extract, which gives them a limit of 1,000mg THC per package. Health Canada has pushed back against this interpretation and has been seeking to keep many of these products from the market.
---
This post was originally published by our media partner here.