This post is presented by our media partner The Growth Op
View the original article here.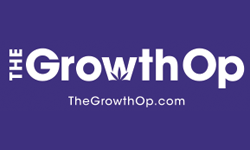 Article content
A police officer who recorded himself smoking weed while on holiday in Amsterdam has resigned from Thames Valley Police (TVP).
Article content
One of 43 police forces in England and Wales, the officer would have been kicked off the force had he not resigned, reports Oxford Mail. 
Article content
The officer shared the video with more than 100 followers on Snapchat last September. He did not appear at a recent misconduct hearing but wrote a letter to his superiors, acknowledging that his actions had "'fallen well below the high standards TVP sets its police officers and are of a serious nature," reports Oxford Mail.
Chief constable John Campbell told the publication that the officer's "actions are incompatible with his role as a police officer Thames Valley Police."
"The public quite rightly expect high standards of their officers both on and off-duty," he added.
Last September, a misconduct hearing for a police commander who wrote the Metropolitan Police's drug strategy, and also headed the force's misconduct panels, revealed the officer consumed cannabis every day. 
Article content
The commander, known as the "Sacker" for his tough stance on pot-smoking police officers, maintained his cannabis use was "purely for medical reasons." 
The officer's conduct was first reported in 2020 and he was suspended with pay for two years. In another incident last September, a Massachusetts police officer was fired after being cited for 10 violations of department rules and regulations, including consuming cannabis, drinking on duty and posing in a "Hitler salute."
A member of the Beverly police, The Salem News reported that the city did not publicly announce the firing and the case became public after Mass Accountability, a YouTube channel, posted a video that included the termination notice.
An internal investigation later found sufficient evidence to terminate the officer, including that they drank on duty multiple times, posed in a Hitler salute while working as a reserve officer, had relationships with "persons engaged in unlawful activity," and consumed cannabis.
This post was originally published by our media partner here.