This post is presented by our media partner Psychedelic News Wire
View the original article here.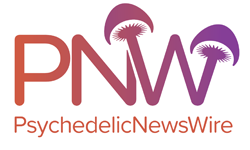 The city council in Portland, Mine, has passed a resolution to decriminalize psychedelic plants and fungi in the city. The council approved the measure to deprioritize law enforcement efforts against psychedelic fungi and plants in a 6 to 3 vote and adopted the resolution earlier this week.
The measure is an amended version of a resolution passed by the Portland City Council Health and Human Services and Public Committee last month.
According to the resolution, arresting and prosecuting Portland residents for the cultivation, possession, use or sharing of psychedelics will be of the lowest priority by the city's law enforcement.
Councilor Anna Trevorrow said the council was of the opinion that psychedelics shouldn't be a priority in Portland's criminal justice system. This would allow people who need to access psychedelics for health reasons to use the drugs without fear of reprisal by the legal system. According to the resolution, all psychedelic fungi and plants that contain psilocyn, psilocybin, mescaline, DMT and ibogaine would be decriminalized and deprioritized for law enforcement action in Portland.
The measure excluded peyote from the list of decriminalized psychedelics due to its "vulnerable ecological status" as well as the cultural and religious significance it holds to Indigenous communities.
Psychedelics have exploded in popularity in recent years, thanks to a growing body of scientific literature indicating that hallucinogenics may have significant mental-health benefits. Several studies have found that psychedelics can deliver long-term benefits against mental disorders such as post-traumatic stress disorder, anxiety, depression and even eating disorders with minimal side effects, especially when paired with psychotherapy.
While the research is still in its initial stages, it is promising enough that millions of dollars are being invested into furthering psychedelic research and developing psychedelic-based drugs. Furthermore, cities in states such as Maine are taking steps to decriminalize psychedelics and make them more accessible to the public.
The new Portland resolution notes that while the listed psychedelics would still be prohibited under state law, the city would deprioritize psychedelic-related arrests and prosecutions. As such, all of Portland's agencies, departments, boards, officers, commissions and employees cannot use city resources or funds to aid in the investigation, prosecution or levying of criminal penalties on Portland residents for psychedelic-related offenses.
The resolution states that the possession and use of the covered psychedelics should be seen as a public health rather than a criminal issue.
Councilor Victoria Pelletier noted during the council meeting that the council should base all psychedelic-based efforts on helping people dealing with substance-abuse issues.
Psychedelics companies such as Seelos Therapeutics Inc. (NASDAQ: SEEL) are probably looking at the growing public interest and policy reforms at city and state levels as an inspiration to specialize in psychedelic drug development so that they can avail the approved hallucinogenic-based drugs that the public is yearning for.
About PsychedelicNewsWire
PsychedelicNewsWire ("PNW") is a specialized communications platform with a focus on all aspects of psychedelics and the latest developments and advances in the psychedelics sector. It is one of 60+ brands within the Dynamic Brand Portfolio @ IBN that delivers: (1) access to a vast network of wire solutions via InvestorWire to efficiently and effectively reach a myriad of target markets, demographics and diverse industries; (2) article and editorial syndication to 5,000+ outlets; (3) enhanced press release enhancement to ensure maximum impact; (4) social media distribution via IBN to millions of social media followers; and (5) a full array of tailored corporate communications solutions. With broad reach and a seasoned team of contributing journalists and writers, PNW is uniquely positioned to best serve private and public companies that want to reach a wide audience of investors, influencers, consumers, journalists and the general public. By cutting through the overload of information in today's market, PNW brings its clients unparalleled recognition and brand awareness. PNW is where breaking news, insightful content and actionable information converge.
To receive SMS alerts from PsychedelicNewsWire, text "Groovy" to 21000 (U.S. Mobile Phones Only)
For more information, please visit https://www.PsychedelicNewsWire.com
Please see full terms of use and disclaimers on the PsychedelicNewsWire website applicable to all content provided by PNW, wherever published or re-published: https://www.PsychedelicNewsWire.com/Disclaimer
PsychedelicNewsWire
San Francisco, CA
www.PsychedelicNewsWire.com
415.949.5050 Office
Editor@PsychedelicNewsWire.com
PsychedelicNewsWire is powered by IBN
This post was originally published by our media partner here.