This post is presented by our media partner Psychedelic News Wire
View the original article here.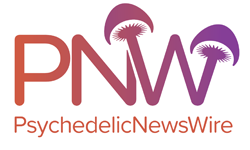 Johns Hopkins University recently held a congressional briefing series that was attended by experts from different fields, including policymakers as well as members of the public. During the briefings, associate professor Matthew Eisenberg posited that treatment with psychedelic substances in the long-term could save millions in dollars for the healthcare system while also transforming it.
Eisenberg cited data showing that one in twenty-five individuals in America suffered from a severe mental illness while one in five adults had a mental illness. He explained that the standard of care treatment for mental conditions involved cognitive therapy and the long-term use of drugs that were expensive. Given that psychedelics had demonstrated effectiveness in shorter periods during clinical trials, Eisenberg theorized that their use could possibly save the healthcare system millions or even billions through reduced need for inpatient care, decreased drug costs and reduced reliance on long-term disability benefits.
At the moment, however, there exist obstacles that prevent psychedelics from being considered as ethically, scientifically and financially beneficial to the general public. Assistant professor Sandeep Nayak of Psychiatry and Behavioral Sciences at Johns Hopkins Center for Psychedelic and Consciousness Research, stated that while psychedelics were illegal, they were regulated.
Nayak added that with legitimate scientific reasons to carry out research, one could acquire approvals from different government agencies that allowed them to study the drugs legally. He also acknowledged that it could take some time between when one received approval to study the drugs and when trials commenced, noting that including safeguards against misuse of psychedelic drugs was essential.
Another obstacle to the scientific process, as stated by Frederick S. Barrett, the director of the Center for Psychedelic and Consciousness Research, was the inability to study specific substances because of current regulations. Barrett gave the example of ketamine and psilocybin, noting that the scientific community knew more about the former drug in comparison to the latter one because of their classifications.
Currently, psilocybin is classified as a Schedule I substance under the Controlled Substances Act, which means it is restricted for clinical purposes and prescriptions of the drug are not permitted. On the other hand, ketamine is classified as a Schedule II drug, despite the fact that ketamine is more potent that psilocybin.
Barrett asserted that most studies focused on psychedelics that had been used outside a controlled context and not enough data had been gathered to warrant a trial involving humans. To solve this, he proposed that safety and toxicology trials for psychedelics that were expressly prohibited for research be conducted after which results could be compared to drugs that are already permitted for research.
Despite the regulatory hurdles in the way of psychedelic research, enterprises such as atai Life Sciences N.V. (NASDAQ: ATAI) have robust drug-development programs underway, and the progress that they are making is laying the groundwork for making policy reform a near no-brainer.
About PsychedelicNewsWire
PsychedelicNewsWire ("PNW") is a specialized communications platform with a focus on all aspects of psychedelics and the latest developments and advances in the psychedelics sector. It is one of 60+ brands within the Dynamic Brand Portfolio @ IBN that delivers: (1) access to a vast network of wire solutions via InvestorWire to efficiently and effectively reach a myriad of target markets, demographics and diverse industries; (2) article and editorial syndication to 5,000+ outlets; (3) enhanced press release enhancement to ensure maximum impact; (4) social media distribution via IBN to millions of social media followers; and (5) a full array of tailored corporate communications solutions. With broad reach and a seasoned team of contributing journalists and writers, PNW is uniquely positioned to best serve private and public companies that want to reach a wide audience of investors, influencers, consumers, journalists and the general public. By cutting through the overload of information in today's market, PNW brings its clients unparalleled recognition and brand awareness. PNW is where breaking news, insightful content and actionable information converge.
To receive SMS alerts from PsychedelicNewsWire, text "Groovy" to 888-902-4192 (U.S. Mobile Phones Only)
For more information, please visit https://www.PsychedelicNewsWire.com
Please see full terms of use and disclaimers on the PsychedelicNewsWire website applicable to all content provided by PNW, wherever published or re-published: https://www.PsychedelicNewsWire.com/Disclaimer
PsychedelicNewsWire
San Francisco, CA
www.PsychedelicNewsWire.com
415.949.5050 Office
Editor@PsychedelicNewsWire.com
PsychedelicNewsWire is powered by IBN
This post was originally published by our media partner here.