This post is presented by our media partner Psychedelic News Wire
View the original article here.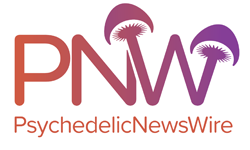 In only a few short years, psychedelics have gone from being criminalized drugs enjoyed by a small niche community to alternative medicines with the psychedelics' potential to completely revolutionize the psychiatric industry. With initial research indicating that several psychedelics could be potent, safe and effective mental-health treatments for various disorders, lawmakers across the United States are considering relaxing their psychedelic policies.
While Denver, Colorado was the first city in the U.S. to decriminalize all psychedelics, other regions are quickly amending their policies to allow the nascent psychedelic industry to flourish. The San Francisco Bay Area, which is somewhat famous among psychonauts for being the location where novelist and essayist Ken Kesey held the acid test parties in the 1960s, is developing its own psychedelic culture.
Amid a wave of reform that has seen several states and cities across the country pass more permissive psychedelic policies, people in the San Francisco Bay Area are forming communities and coming together to take psychedelics in tandem. These community groups involve people meeting to microdose psychedelics and take part in fun outdoor activities together. The groups are specifically focused on psilocybin, the main hallucinogenic agent in magic mushrooms.
Research has revealed that psilocybin can offer relief against anxiety, depression, alcohol and nicotine dependence.
Like Denver, San Francisco has also decriminalized natural psychedelics, including ayahuasca and magic mushrooms. More relaxed regulations coupled with permissive attitudes toward psychedelics have encouraged the formation of groups around the use of natural psychedelics, such as magic mushrooms.
Seth Warner, a magic mushroom cultivation expert and a prominent figure in the local psychedelic community, notes that people are sharing psychedelics more broadly now that both the mainstream media and science are aware of their potential medical benefits.
Since a majority of people who are interested in hallucinogenic substances have zero experience with psychedelics, Warner says, microdosing provides them with a safe and easy way of dipping their toes into the water. He observes that there is a "real argument for psychedelic decriminalization at the local level," stating that it would make it possible for the community to adopt noncapitalist models that encourage distribution, connection and healthy, informed use.
Warner said that the community system allows people to learn through their peers while dealing with a problem that affects most people with mental health disorders: feeling disconnected from society. Local groups such as the East Bay Psychedelic Healing Collective gives people a chance to connect with the community while discussing their psilocybin experiences.
Group founder, social worker and somatic psychedelic integration counselor Christina Sandwen notes that people come to the group in search of a community that provides "deep connection and inclusivity."
That said, psychedelics are potent and can have unexpected effects, which is why startups such as Seelos Therapeutics Inc. (NASDAQ: SEEL) recommend that these substances be used only in clinical settings where experienced professionals can oversee the entire process and respond to any situation that arises.
About PsychedelicNewsWire
PsychedelicNewsWire (PNW) is a specialized content distribution company that (1) aggregates and distributes news and information on the latest developments in all aspects and advances of psychedelics and their use, (2) creates PsychedelicNewsBreaks designed to quickly update investors on important industry news, (3) leverages a team of expert editors to enhance press releases for maximum impact, (4) assists companies with the management and optimization of social media across a range of platforms, and (5) delivers unparalleled corporate communication solutions. PNW stays abreast of the latest information and has established a reputation as the go to source for coverage of psychedelics, therapeutics and emerging market opportunities. Our team of seasoned journalists has a proven track record of helping both public and private companies gain traction with a wide audience of investors, consumers, media outlets and the general public by leveraging our expansive dissemination network of more than 5,000 key syndication outlets. PNW is committed to delivering improved visibility and brand recognition to companies operating in the emerging markets of psychedelics.
To receive instant SMS alerts, text "Groovy" to 844-397-5787 (U.S. Mobile Phones Only)
For more information please visit https://www.psychedelicnewswire.com
Please see full terms of use and disclaimers on the PsychedelicNewsWire website applicable to all content provided by PNW, wherever published or re-published: https://www.psychedelicnewswire.com/Disclaimer
Do you have questions or are you interested in working with PNW? Ask our Editor
PsychedelicNewsWire (PNW)
San Francisco, California
www.psychedelicnewswire.com
415.949.5050 Office
Editor@PsychedelicWire.com
PsychedelicNewsWire is part of the InvestorBrandNetwork.
This post was originally published by our media partner here.