This post is presented by our media partner Psychedelic News Wire
View the original article here.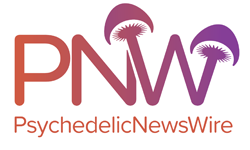 Psychedelics are poised to transform the mental-health landscape in a way conventional mental-health treatments have failed to achieve. Recent research into the potential benefits and risks of psychedelics has uncovered significant evidence of their therapeutic effectiveness against a wide variety of mental-health conditions.
In fact, a growing body of scientific literature has revealed that psychedelics are so effective against mental-health conditions such as anxiety, depression and post-traumatic disorder (PTSD) that they can deliver long-term benefits at minimal doses and with barely any side effects.
Since the psychedelic research field is still in its infancy, scientists still don't understand the exact underlying mechanisms that allow psychedelics to deliver their benefits. One main theory is that psychedelics such as LSD and psilocybin trigger their effects by inducing neuroplasticity, a process through which the brain restructures and evolves based on intrinsic and extrinsic stimuli.
This theory states that psychedelics can promote neuroplasticity in the brain by promoting synaptic connection remodeling. One study of people dealing with obsessive compulsive disorder (OCD) symptoms with a history of either sporadic or regular psychedelic use discovered a reduction in symptoms such as avoidance, anxiety and obsessive thoughts.
Leveraging the brain's ability to adapt to stimuli could finally allow physicians to address debilitating mental disorders such as PTSD, eating disorders and treatment-resistant depression much more effectively.
Cognitive-behavioral therapy (CBT), currently the main treatment protocol for many mental disorders, often takes a while to kick in and is relatively effective in some 60% to 70% of patients, meaning a large portion of individuals with mental-health disorders do not find relief from conventional treatments. This has spurred research into alternative treatments, including psychedelics, which have the potential to offer long-term relief without the need for daily medication or unwanted side effects.
Much of this research involves studying the classic psychedelic experience, how it alters people's perceptions of themselves and the universe, and how psychedelic insights can be integrated into everyday life to improve quality of life. Even more importantly, researchers are interested in how psychedelics act on a biological level and affect brain chemistry to alter previously held perceptions and accelerate the birth of new thought patterns.
The main hindrance to larger, more comprehensive studies is the lack of preclinical data, especially data that could help physicians predict the effectiveness of psychedelic-based treatments. While anecdotal data from patients is an invaluable resource in furthering research efforts, objective clinical data will be required to determine the medical potential of psychedelics and guide future research.
Entities such as Mind Medicine Inc. (NASDAQ: MNMD) (NEO: MMED) (DE: MMQ) are striving to establish clinical research by running drug-development programs that yield eye-opening data at every stage of the preclinical and clinical trial process.
About PsychedelicNewsWire
PsychedelicNewsWire ("PNW") is a specialized communications platform with a focus on all aspects of psychedelics and the latest developments and advances in the psychedelics sector. It is one of 60+ brands within the Dynamic Brand Portfolio @ IBN that delivers: (1) access to a vast network of wire solutions via InvestorWire to efficiently and effectively reach a myriad of target markets, demographics and diverse industries; (2) article and editorial syndication to 5,000+ outlets; (3) enhanced press release enhancement to ensure maximum impact; (4) social media distribution via IBN to millions of social media followers; and (5) a full array of tailored corporate communications solutions. With broad reach and a seasoned team of contributing journalists and writers, PNW is uniquely positioned to best serve private and public companies that want to reach a wide audience of investors, influencers, consumers, journalists and the general public. By cutting through the overload of information in today's market, PNW brings its clients unparalleled recognition and brand awareness. PNW is where breaking news, insightful content and actionable information converge.
To receive SMS alerts from PsychedelicNewsWire, text "Groovy" to 21000 (U.S. Mobile Phones Only)
For more information, please visit https://www.PsychedelicNewsWire.com
Please see full terms of use and disclaimers on the PsychedelicNewsWire website applicable to all content provided by PNW, wherever published or re-published: https://www.PsychedelicNewsWire.com/Disclaimer
PsychedelicNewsWire
San Francisco, CA
www.PsychedelicNewsWire.com
415.949.5050 Office
Editor@PsychedelicNewsWire.com
PsychedelicNewsWire is powered by IBN
This post was originally published by our media partner here.