This post is presented by our media partner Psychedelic News Wire
View the original article here.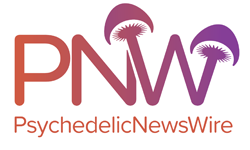 Many experts believe psychedelic-assisted therapy represents a new frontier in psychiatric treatments. A growing body of scientific literature has connected various psychedelics with significant and long-term improvements in mental health with barely any side effects. Consequently, plenty of experts in the scientific and medical communities now consider psychedelics as potential treatments for debilitating mental conditions such as post-traumatic stress disorder (PTSD), treatment-resistant depression and eating disorders.
But with psychedelic research still in its infancy, scientists are studying hallucinogens such as psilocybin, LSD and ayahuasca diligently and making discoveries regularly. Recent research efforts have found that hallucinogens may also be able to help trans people deal with mental-health challenges.
While scientists don't fully understand the mechanisms behind psychedelics, we know that they can induce profound realizations and help people change how they perceive themselves and the world around them. For Mikayla, a trans woman who had dealt with gender dysphoria and suicidal thoughts since early puberty, this aspect of the psychedelic experience changed her life. Although a few of the studies she read online explored using psychedelic conversion therapies to "cure" trans people, Mikayla's experience with psychedelics was wildly different.
She took psilocybin mushrooms and was filled with the realization that there was nothing inherently wrong with her. Rather than relieve her of the "burden" of being trans, the psychedelic helped her finally start to love herself as she was and begin the process of shedding a lifetime of self-hatred.
Most psychedelic research efforts have focused on more common conditions such as depression, anxiety and PTSD, but hallucinogens may also have applications for trans people dealing with various mental issues. Research shows that psychedelic therapy is especially effective when combined with guided talk therapy because it provides patients with the help they need to make sense of their psychedelic experiences and integrate any realizations they had during the experience into their lives.
Members of the transgender community tend to suffer from mental-health conditions such as anxiety, depression and suicidal thoughts, often from a young age. However, this community is severely underrepresented in clinical trials, especially ones with the potential to offer significant relief, such as psychedelic-related clinical trials. These trials often have long wait lists of prospective enrollees and strict criteria that exclude a majority of hopefuls.
Since clinical studies are essentially the only legal way to access psychedelic treatments (except ketamine) in the United States, many trans individuals such as Mikayla have to act outside the medical system to get the relief they desperately need.
Enterprises such as Seelos Therapeutics Inc. (NASDAQ: SEEL) are doubling down on their efforts to advance their psychedelic drug pipelines so that different categories of patients can benefit from these revolutionary treatments.
About PsychedelicNewsWire
PsychedelicNewsWire ("PNW") is a specialized communications platform with a focus on all aspects of psychedelics and the latest developments and advances in the psychedelics sector. It is one of 60+ brands within the Dynamic Brand Portfolio @ IBN that delivers: (1) access to a vast network of wire solutions via InvestorWire to efficiently and effectively reach a myriad of target markets, demographics and diverse industries; (2) article and editorial syndication to 5,000+ outlets; (3) enhanced press release enhancement to ensure maximum impact; (4) social media distribution via IBN to millions of social media followers; and (5) a full array of tailored corporate communications solutions. With broad reach and a seasoned team of contributing journalists and writers, PNW is uniquely positioned to best serve private and public companies that want to reach a wide audience of investors, influencers, consumers, journalists and the general public. By cutting through the overload of information in today's market, PNW brings its clients unparalleled recognition and brand awareness. PNW is where breaking news, insightful content and actionable information converge.
To receive SMS alerts from PsychedelicNewsWire, text "Groovy" to 888-902-4192 (U.S. Mobile Phones Only)
For more information, please visit https://www.PsychedelicNewsWire.com
Please see full terms of use and disclaimers on the PsychedelicNewsWire website applicable to all content provided by PNW, wherever published or re-published: https://www.PsychedelicNewsWire.com/Disclaimer
PsychedelicNewsWire
San Francisco, CA
www.PsychedelicNewsWire.com
415.949.5050 Office
Editor@PsychedelicNewsWire.com
PsychedelicNewsWire is powered by IBN
This post was originally published by our media partner here.