This post is presented by our media partner Grow Opportunity
View the full article here.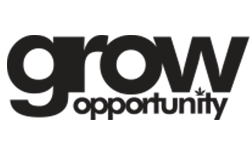 AK: What would you say is the top-performing product format in 2023?
MG: The dried flower category remains a top performer. Cannabis consumers love their flower and we continue to see them choosing flower first over other categories. We prove this year over year with the success of our top selling flower. 
There's also a big preference towards convenience-forward products, like pre-rolls and infused pre-rolls, which is almost putting this category on par with dried flower.  
AK: How does PSF keep their brand fresh and relevant to consumers?
MG: We want to be a brand that consumers can count on, and we continue to stay fresh and relevant by listening to what our consumers want and then by meeting those needs. They're at the centre of everything we do; that's always been our approach.
It's also about delivering on quality and keeping that quality consistent. And if there's an opportunity to improve, we explore that too. We always move thoughtfully and with intention. 
We're also always monitoring trends closely and identifying opportunities to innovate. Whether that's bringing new products to market, launching new brands to fill a gap in the market or meet a certain need. We know that one brand can't be everything to everyone, so our growing portfolio allows us to cater to different consumers segments. Each of our brands were created for a unique purpose and a specific audience. 
AK: What makes PSF milled flower unique and competitive in this product category?
MG: As you know, we recently launched our brand Super Toast. We call this our "ready to go weed" brand that offers convenience, so milled flower was the perfect format to bring to this brand. We call this our "Ground Flower," which is available in bright yellow 7g packs. 
To bring this product to life, we focused on what the consumer was looking for in a milled product: we considered things like use case, aromas, grind size and appearance.  
From there, we set our quality standards and set out to deliver something consumers would be excited to open. We wanted to really replicate the experience of dumping freshly ground flower out of a grinder, without the effort and the mess.
Next to THC, we know consumers love big aromatics, so we really leaned into aromas with this product to deliver in-your-face aromas.
We also pop in a humidity pack to keep things extra fresh, which is a big quality indicator for consumers.      
It hit market this past summer and the response has been really positive. By offering consumers something fresh and leading with quality (and a bold brand personality), Super Toast brings something unique and fun to consumers in this segment. 
AK: What product trends do you predict for 2024? More of the same, or will there be a new top performer?
MG: We know people are looking for uniqueness, which means there's lots of experimentation happening – whether it's different brands, different formats or different sub-categories.
While there is growth in other formats, dried flower remains a sizeable category and it will continue to be a key choice for consumers into next year. Within this category, consumers have their go-to brands and strains, but also will be seeking new things to try, which means we'll be seeing new strains show up.  
Convenience is a trend that we're seeing as well, as I mentioned. Consumers are looking for convenient "grab-and-go" products, which is one reason we'll see vapes, pre-ground and pre-rolls remain relevant.
We also saw infused pre-rolls take off in 2023, so there's no doubt that there will be products in that category that will continue into next year.
In certain markets, the "pre-roll" parent category (which some would say includes infused pre-rolls) are catching up and even outgrowing flower.  
This post was originally published by our media partner here.