This post is presented by our media partner Stratcann
View the original article here.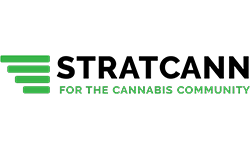 Officers from the New Brunswick Department of Justice and Public Safety recently seized cannabis products at an unlicensed dispensary in Saint John, with one man arrested. 
The cannabis store, Chronic Kings, operating out of a former car wash at 8 Simpson Dr. in Saint John, was raided on November 1 when public safety officers executed a search warrant. Peace officers seized dried cannabis, edibles, concentrates, vape pens, and cash. 
The man arrested, a 47-year-old from Saint John, was later released from custody and is scheduled to appear in court on January 30, 2024. The investigation is ongoing.
Officers seized:
·     2.7 kilograms of dried cannabis
·     116.3 grams of hashish
·     141.6 grams of cannabis resin (brick form)
·     About 1,007 grams of extracted resin/oil
·     362 packages of edible gummies
·     119 packages of edible food products
·     175 jars/packs of shatter
·     43 packages of cannabis distillate vape oil
·     114 THC vape pens
·     91 pre-rolled joints
·     About four pounds of homemade gummies
Additionally, about $1,200 in cash was seized from the property. A Facebook page for the business appears to show it had been operating since at least December 2021.
The Government of New Brunswick operates provincially-run Cannabis NB stores and also licenses a handful of privately-run cannabis stores in the province.
Related Articles
---
This post was originally published by our media partner here.