This post is presented by our media partner Grow Opportunity
View the full article here.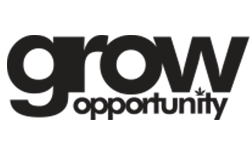 (Globe Newswire) Toronto – Red White & Bloom Brands Inc. is excited to announce its entry into the rapidly growing Ohio cannabis market through the execution of a licensing arrangement with a first mover, vertically integrated Ohio distributor. This strategic partnership allows RWB to leverage the distributor's retail network to introduce its renowned Platinum Vape cartridges and disposable vapes, available in various formats, across more than ninety licensed retail locations in the state.
Colby De Zen, president of RWB, expressed enthusiasm about the company's recent entry into Ohio. "RWB takes great pride in expanding its presence in emerging adult-use markets in the United States. Ohio represents another pivotal entry point for RWB, allowing us to leverage the continually strengthening brand equity of Platinum, which has consistently excelled in the vape categories in neighboring Michigan. RWB remains focused on ensuring that each of its' expansion efforts are reinforced by well-established licensing partners who recognize the value of premium Platinum cannabis products. These partners contribute to enhancing the consumer experience and also possess the commercial capacity to meet the growing demand for our esteemed Platinum product line, supported by RWB's targeted marketing efforts."
The launch of Platinum vape products in Ohio aligns seamlessly with the state's evolving cannabis landscape. The approval of Ohio's adult-use marijuana legalization ballot measure on November 7th, 2023, marks a milestone for the state, positioning it as the 24th state to adopt progressive cannabis reform. Adult-use sales in Ohio have been projected to total between $1.5 billion to $2 billion in the first year, post legalization, reaching $3.5 billion to $4 billion by the fourth year, further underlining the immense potential of this market. The "yes" vote in Ohio means people aged 21 and over in the state will be able to use, grow or sell marijuana under a regulation-and-tax program imposed by the state. The measure takes effect in 30 days.
Further to the news release issued on October 30, 2023, the company has closed the asset purchase by a wholly-owned subsidiary of the company and issued 700,000 common shares at a deemed price of $0.06 per share, as final consideration for the asset purchase. All securities issued pursuant to the asset purchase are subject to a statutory hold period which will expire on March 8, 2024. None of the securities issued in connection with the asset purchase will be registered under the United States Securities Act of 1933, as amended, and none of them will be offered or sold in the United States absent registration or an applicable exemption from the registration requirements of the 1933 Act. This news release shall not constitute an offer to sell or a solicitation of an offer to buy nor shall there be any sale of the securities in any state where such offer, solicitation, or sale would be unlawful.
This post was originally published by our media partner here.