This post is presented by our media partner The Growth Op
View the original article here.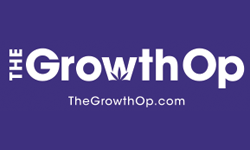 'If he had asked me nicely I would have helped him pack and reminded him of the law'
Article content
A Reddit post detailing a sibling's struggle with a "spoiled brother" and a cannabis caper has gone viral.
Article content
The post, written by a Vancouver resident with dual citizenship, recounts the woman's experience with her younger brother and parents who "seem to consider me his servant since he was born."
Article content
The woman writes that after the family made a recent trip to visit her, the brother, who is five years younger, demanded she pack his bag, which she refused to do.
After politely telling her brother that they were no longer in their parent's home and she didn't have to follow their rules, the brother angrily "crammed his stuff in his bag."
It appears the brother should have taken more care and heeded the warning signs at the airport advising not to travel with cannabis. The woman writes that her brother was caught with weed in his luggage and her parents are now mad at her "because I was so irresponsible to let him pack that in his luggage."
Article content
"I actually feel quite badly about that idiot getting in trouble. He is a spoiled little jerk but I do love him. And if he had asked me nicely I would have helped him pack and reminded him of the law," she writes.
The post has garnered significant attention on Reddit, with many commenters expressing sympathy for the author's situation and frustration with the younger brother's entitlement.
"I'm glad you set a boundary and stuck to it. Natural consequences for him and your parents," notes the top comment in the thread.
"The mental gymnastic your family had to do to try to turn this around on you is almost impressive," notes another.
While it's legal to travel domestically with up to 30 grams of cannabis, crossing the border with weed without a permit or exemption "remains a serious criminal offence subject to arrest and prosecution."
It's not clear what punishment the brother received but travellers who arrive at a U.S. port of entry or border crossing with cannabis in their possession may be denied admission, including a lifetime ban, in addition to seizure, fines and apprehension.
This post was originally published by our media partner here.