This post is presented by our media partner Psychedelic News Wire
View the original article here.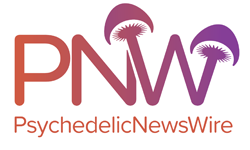 Individuals who take part in ayahuasca ceremonies regularly reported fewer chronic and lifestyle-related diseases, increased physical activity, better diets and improved well-being compared to the general population. A recent study from the Netherlands has found that regular ayahuasca ceremony participants had better stats in various aspects of their physical and emotional lives compared to nonayahuasca users, indicating that the psychedelic may have some benefits to regular users.
Ayahuasca is a traditional psychedelic brew that has been historically used by Indigenous Amazonian communities for religious, healing and spiritual purposes. Ayahuasca is created by combining a vine called Banisteriopsis caapi with leaves from various plants including Diplopterys cabrerana and Psychotria viridis. The resulting brew has active psychedelic ingredients such as dimethyltryptamine (DMT), which can induce potent hallucinogenic experiences.
According to the Dutch study, regular exposure to these ingredients is associated with improvements in physical health, mental well-being, diet and physical exercise. Study author Major Kohek and her team sought to understand the potential health risks involved with taking part in ayahuasca rituals regularly as well as the coping strategies regular ayahuasca users develop.
The research team recruited 377 participants through a network of ayahuasca ceremony facilitators in the Netherlands. Half of the participants were female, the group had an average age of 49 years old, and 85% of the participants were Dutch.
Participants filled out an online survey that measured aspects such as mental and general health, dietary habits, physical activity, coping mechanisms, values and social support. The participants also provided demographic information and reported whether the coronavirus pandemic impacted their psychedelic use.
According to the study, 58% of the individuals revealed that they had started using psychedelics more than five years ago while 30% said they had been in more than 100 ayahuasca ceremonies in their entire lives. A whopping 99.8% of the study participants said they felt ayahuasca had a positive impact on their lives, with 64% identifying advantages to their well-being and mental health due to using ayahuasca.
In addition, 99% felt more optimistic and happier, had a greater sense of calmness and peace, and reported higher levels of self-awareness, better emotional control and increased levels of self-respect and confidence. The report also indicated that 95% of the study pool said their health was good or excellent, much more than the Dutch national average, and fewer study participants had chronic conditions such as diabetes, elevated cholesterol levels and hypertension.
Regular ayahuasca ceremony participants used fewer prescribed medications compared to the general Dutch public despite higher use rates of psilocybin mushrooms, LSD and cannabis. The study indicated that 75% of participants exercised moderately for at least 150 minutes per week, consumed less meat and grains, and had higher fruit, legume, and vegetable intake. Participants with a long history of ayahuasca use had also developed proactive problem-solving strategies.
The researchers concluded that long-term participation in ayahuasca ceremonies was associated with fewer lifestyle and chronic diseases, better well-being, more balanced diets and increased physical activity.
Given that many startups such as atai Life Sciences N.V. (NASDAQ: ATAI) are exploring potential therapeutic uses for various psychedelics, the studies that these companies conduct will shed plenty of light on how these hallucinogens can be harnessed for the good of patients battling mental-health conditions.
About PsychedelicNewsWire
PsychedelicNewsWire ("PNW") is a specialized communications platform with a focus on all aspects of psychedelics and the latest developments and advances in the psychedelics sector. It is one of 60+ brands within the Dynamic Brand Portfolio @ IBN that delivers: (1) access to a vast network of wire solutions via InvestorWire to efficiently and effectively reach a myriad of target markets, demographics and diverse industries; (2) article and editorial syndication to 5,000+ outlets; (3) enhanced press release enhancement to ensure maximum impact; (4) social media distribution via IBN to millions of social media followers; and (5) a full array of tailored corporate communications solutions. With broad reach and a seasoned team of contributing journalists and writers, PNW is uniquely positioned to best serve private and public companies that want to reach a wide audience of investors, influencers, consumers, journalists and the general public. By cutting through the overload of information in today's market, PNW brings its clients unparalleled recognition and brand awareness. PNW is where breaking news, insightful content and actionable information converge.
To receive SMS alerts from PsychedelicNewsWire, text "Groovy" to 888-902-4192 (U.S. Mobile Phones Only)
For more information, please visit https://www.PsychedelicNewsWire.com
Please see full terms of use and disclaimers on the PsychedelicNewsWire website applicable to all content provided by PNW, wherever published or re-published: https://www.PsychedelicNewsWire.com/Disclaimer
PsychedelicNewsWire
San Francisco, CA
www.PsychedelicNewsWire.com
415.949.5050 Office
Editor@PsychedelicNewsWire.com
PsychedelicNewsWire is powered by IBN
This post was originally published by our media partner here.