This post is presented by our media partner Psychedelic News Wire
View the original article here.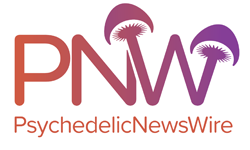 Researchers have found that there may be a "clear association" between psychedelic use and embracing alternative viewpoints. Intent on determining whether exposure to psychedelics made people more likely to affirm alternative views, the research team provided a Conspiracy Mentality Questionnaire to nearly 400 participants who had taken part in a prior poll on the potential associations between schizotypy and psychedelic use.
Schizotypy refers to personality traits with mild characteristics that are similar to schizophrenia symptoms, such as unusual behaviors and beliefs. According to the survey, 233 of the 392 study participants had recently used classic psychedelics such as LSD, psilocybin (magic mushrooms), mescaline and lysergic acid diethylamide (LSD).
The Conspiracy Mentality Questionnaire measured "individual differences in conspirational thinking and ideation" and allowed researchers to measure participants' belief in alternative facts. It also measured their inclination to use empirical evidence as proof of their claims, reliance on intuition to form factual beliefs and how political factors affect how they perceive factual information.
The Epistemic Belief System classifies these three tendencies as "epistemic beliefs" that include personal beliefs and attitudes toward knowledge and learning. These beliefs determine how people approach new information and integrate it into their existing belief systems.
On top of studying the connections between "nonconformist thinking styles," the researchers also explored the association between forming alternative views and other substances like alcohol. They found that there is a link between psychedelic use and belief in alternative viewpoints such as conspiracy theories. Additionally, they discovered a "moderate-positive association" between the idea that politics can influence factual information and psychedelic use, indicating that psychedelic users may be more inclined to believe that factual information isn't inherently resistant to political influence.
The researchers also found that a history of psychedelic use did not have any significant connection to a preference for intuition-based beliefs rather than evidence-based beliefs, challenging the notion that psychedelic users are more likely to have fringe or alternative beliefs.
Generally, the poll found that psychedelic users tend to look at widely accepted facts with more skepticism than the average person. The researchers surmised that a history of psychedelic use is connected with believing alternative facts and the belief that political agendas influence factual information.
The poll comes at a time of rising psychedelic use in the country amid historic levels of misinformation and political violence. Psychedelics have drawn a lot of public attention in recent months, thanks to studies connecting them to significant improvements in mental health. With a lot more research being undertaken by enterprises such as Compass Pathways PLC (NASDAQ: CMPS), plenty more is bound to be uncovered regarding the effects of these psychedelic substances.
About PsychedelicNewsWire
PsychedelicNewsWire ("PNW") is a specialized communications platform with a focus on all aspects of psychedelics and the latest developments and advances in the psychedelics sector. It is one of 60+ brands within the Dynamic Brand Portfolio @ IBN that delivers: (1) access to a vast network of wire solutions via InvestorWire to efficiently and effectively reach a myriad of target markets, demographics and diverse industries; (2) article and editorial syndication to 5,000+ outlets; (3) enhanced press release enhancement to ensure maximum impact; (4) social media distribution via IBN to millions of social media followers; and (5) a full array of tailored corporate communications solutions. With broad reach and a seasoned team of contributing journalists and writers, PNW is uniquely positioned to best serve private and public companies that want to reach a wide audience of investors, influencers, consumers, journalists and the general public. By cutting through the overload of information in today's market, PNW brings its clients unparalleled recognition and brand awareness. PNW is where breaking news, insightful content and actionable information converge.
To receive SMS alerts from PsychedelicNewsWire, text "Groovy" to 21000 (U.S. Mobile Phones Only)
For more information, please visit https://www.PsychedelicNewsWire.com
Please see full terms of use and disclaimers on the PsychedelicNewsWire website applicable to all content provided by PNW, wherever published or re-published: https://www.PsychedelicNewsWire.com/Disclaimer
PsychedelicNewsWire
San Francisco, CA
www.PsychedelicNewsWire.com
415.949.5050 Office
Editor@PsychedelicNewsWire.com
PsychedelicNewsWire is powered by IBN
This post was originally published by our media partner here.