This post is presented by our media partner Psychedelic News Wire
View the original article here.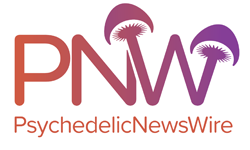 A surge of psychedelic research has significantly increased the public appeal of psychedelics in recent years. Researchers have discovered that several psychedelics have the potential to treat various mental-health disorders safely and effectively, making them possible alternatives for conventional mental-health treatments.
Psychedelics such as LSD, psilocybin, ayahuasca and mescaline have shown significant potential against conditions such as anxiety, depression and post-traumatic stress disorder (PTSD), seeming to offer long-term relief with minimal adverse side effects and at relatively low doses.
However, we still don't fully understand how psychedelic experiences impact the brain and lead to profound realizations in psychedelic users. While scientists have reason to believe that psychedelics work by interacting with receptors such as the serotonin 2A receptor (5-HT2AR), the underlying mechanisms that allow them to deliver their benefits still aren't fully understood.
Researchers are now looking into the possibility that personality plays a larger role in psychedelic experiences than previously thought. Personality traits affect how we interact with our feelings, thoughts, relationships and the world at large, after all, and some scientists posit that our traits may also shape how we react to psychedelics.
Genes are partly responsible for some personality traits while others develop in response to experiences. These traits tend to settle as we reach adulthood but can go through small gradual changes over time. Psychedelics can disrupt entrenched personality traits and change how people perceive themselves and the world around them, resulting in profound realizations that can cause long-lasting personality changes.
Their ability to disrupt previously held perceptions, open up people's minds and help individuals gain different insights into their emotions allows psychedelics to treat conditions such as major depressive disorder. As such, it makes sense that personality traits including agreeableness, extraversion, conscientiousness, neuroticism and openness should affect psychedelic experiences.
Interestingly, researchers found that personality can affect an individual's response to a psilocybin journey. Findings published in the "Journal of Psychoactive Drugs" reveal that individuals with high levels of openness were more likely to have psychedelic experiences characterized by contact with transcendent forces and nonordinary beings as well as love and inner visions. Furthermore, people who scored high in extraversion had feelings of deeper connection to other people and were unlikely to contact non-ordinary beings while under the influence of psychedelics.
High levels of neuroticism increased one's chances of having a bad psychedelic trip, highly emotional people had little chance of experiencing fear during their experiences, and risk takers had a higher chance of experiencing ego death. The findings also indicate that psychedelics can decrease neuroticism and increase extraversion, conscientiousness and openness.
Enterprises such as atai Life Sciences N.V. (NASDAQ: ATAI) could also help the world understand the more specific ways in which psychedelics interact with different categories of patients in order to deliver therapeutic benefits, and how dosing can be tweaked to address individual needs or differences.
About PsychedelicNewsWire
PsychedelicNewsWire ("PNW") is a specialized communications platform with a focus on all aspects of psychedelics and the latest developments and advances in the psychedelics sector. It is one of 60+ brands within the Dynamic Brand Portfolio @ IBN that delivers: (1) access to a vast network of wire solutions via InvestorWire to efficiently and effectively reach a myriad of target markets, demographics and diverse industries; (2) article and editorial syndication to 5,000+ outlets; (3) enhanced press release enhancement to ensure maximum impact; (4) social media distribution via IBN to millions of social media followers; and (5) a full array of tailored corporate communications solutions. With broad reach and a seasoned team of contributing journalists and writers, PNW is uniquely positioned to best serve private and public companies that want to reach a wide audience of investors, influencers, consumers, journalists and the general public. By cutting through the overload of information in today's market, PNW brings its clients unparalleled recognition and brand awareness. PNW is where breaking news, insightful content and actionable information converge.
To receive SMS alerts from PsychedelicNewsWire, text "Groovy" to 21000 (U.S. Mobile Phones Only)
For more information, please visit https://www.PsychedelicNewsWire.com
Please see full terms of use and disclaimers on the PsychedelicNewsWire website applicable to all content provided by PNW, wherever published or re-published: https://www.PsychedelicNewsWire.com/Disclaimer
PsychedelicNewsWire
San Francisco, CA
www.PsychedelicNewsWire.com
415.949.5050 Office
Editor@PsychedelicNewsWire.com
PsychedelicNewsWire is powered by IBN
This post was originally published by our media partner here.