This post is presented by our media partner Grow Opportunity
View the full article here.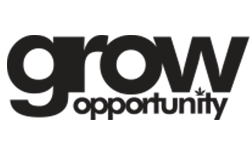 (Globe Newswire) Vancouver — Rubicon Organics Inc., a licensed producer focused on cultivating and selling organic certified, premium cannabis, is launching new products under its three flagship brands: the super-premium brand Simply Bare Organic, the premium brand 1964 Supply Co., and Wildflower, Canada's leading topical brand, with new products and formats.
"Guided by a commitment to continuous innovation; our focus at Rubicon Organics is on superior genetics and expansion into value added products. Our highly anticipated summer launches range from new cultivars and formats through to an expansion of our sought-after live rosin edibles and Wildflower topicals. Every innovation is created through an exploration of the market, insights from our customers and a deep understanding of our consumer; continuing to amplify our premium, award-winning portfolio." — Melanie Ramsey, chief commercial officer, Rubicon Organics
SIMPLY BARE ORGANIC PRODUCT LAUNCHES INCLUDING FIRST LAUNCH OF SUPER-PREMIUM CBD:THC PRODUCT
Simply Bare Organic, Rubicon Organics' flagship super-premium cannabis brand, is introducing:
BC Organic Harlequin: available in pre-rolls (5 x 0.3g), a new smaller "pinner" format, coming in at a ratio of 11 per cent CBD and 8 per cent THC, a currently unsatisfied market segment in high demand.This Fraser Valley Organic Products Association (FVOPA) organic certified 1:1 cultivar, is a cross of Columbian Gold x Thai Landrace with invigorating aromas of musky earth with hints of Mango, grown in living soil, hang-dried for 14 days, cold cured and hand packed in hemp cones.
BC Organic Jelly Breath: available in 3.5g and 28g flower and 3×0.5g infused and non-infused pre-rolls. A FVOPA Organic certified hybrid with the lineage of Mendo Breath x Dos-Si-Do, this vibrant plant is filled with deep purple jelly hues and wispy lime green foxtailing with sweet berry and funky, dank aromas.
BC Organic Scotti Biscotti: available in 3.5g flower and 1×0.5g/3×0.5g non infused pre-rolls.This indica dominant hybrid comes from the rare parents Scott's OG x Biscotti is a FVOPA organic certified sweet treat. This cultivar opens with decadent flavours of sweet biscotti and ends with a gassy punch.
All Simply Bare Organic strains are grown in living soil, hang dried for 14 days, cold cured and non-irradiated. These new strains will be available in Alberta, BC, Ontario and Quebec from July 2023.
1964 SUPPLY COPRODUCT LAUNCHES INCLUDES EXPANSION OF LIVE ROSIN EDIBLES
1964 Supply Co, Rubicon Organics' premium cannabis brand, is expanding into new categories, whilst continuing to excite consumers and customers with it's legacy inspired genetics by introducing:
Live Rosin Gummies: available in 2 x 5 mg format. Building on the success of 1964 Supply Co products in the flower & pre-roll category, the brand will launch their first edibles with two new Live Rosin Gummies in April 2023 and has expanded to five flavours available (Pink Lemonade, Berry Blitz, Strawberry Watermelon, Tropical Punch, and Green Apple). These disruptive edibles use strain specific, live rosin infusions, giving consumers a full-spectrum experience, making them stand out in the crowded distillate marketplace. 1964 Supply Co Gummies are Vegan & Gluten-Free, making them easily accessible to edible consumers across Canada.
Comatose Rosin Roll: available in 1g. The 1964 Heavy Hitter line-up continues to grow with our newest infused pre-roll. This single strain mix of flower and hash rosin from our award-winning cultivar, Organic Comatose. The combination of flower and potent hash rosin allows the Comatose terpene profile to shine, giving consumers a perfect mix of flavour and potency.
1964 Supply Co New Cultivars Launched
Death Bubba: available in 3.5g flower and 1g pre-roll. This classic B.C. cultivar has deep roots in the legacy market. Death Bubba is a potent cross of Death Star and the iconic Bubba Kush which is an indica-dominant cultivar with pungent piney, earthy aromas.
Gelato 41: available in 3.5g, 14g flower and 5 pack pre-rolls.Gelato #41 is a legendary cultivar that comes from a cross of Thin Mint GSC & Sunset Sherbet. Known for its sweet, herbal aromas, this product is the perfect option for a seasoned consumer who's looking for a potent, flavourful cultivar.
All 1964 Supply Co flower is grown in our living soil, hang dried for 14 days, cold cured and non-irradiated. Gelato #41 is available in Alberta, B.C., Ontario and Quebec and Death Bubba will be available in Ontario starting August 2023 with anticipated launches in other provinces in the coming months. Learn more about 1964 Supply Co? at: 1964SupplyCo.Com.
WILDFLOWER PRODUCT LINE EXPANSION
Rubicon Organics' #1 topical brand, Wildflower, is introducing two new products under the Wildflower brand:
WILDFLOWER Extra Strength Relief Stick: available in a 60g features our highest concentration of CBD (900mg per stick).
WILDFLOWER? 1:1 CBD:THC Relief Stick: available in 30g has a balanced concentration of THC (105 mg per stick) and CBD (105 mg per stick). Both product formulations are blended with Coconut Oil, Shea Butter, and therapeutic essential oils such as Arnica and Wintergreen. The texture and stick applicator allow for easy and targeted application, while Peppermint and Eucalyptus result in our Relief Stick's signature lasting scent.
This post was originally published by our media partner here.