This post is presented by our media partner Grow Opportunity
View the full article here.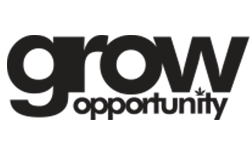 (Globe Newswire) Toronto — Red White & Bloom Brands Inc. is providing an update on the indebtedness of Aleafia Health Inc. and certain of its affiliates in connection with the loan agreement made as of December 24, 2021, as amended on March 28, 2022, June 17, 2022, April 26, 2023, May 15, 2023, and May 31, 2023 and assigned to RWB on June 6, 2023.
Today, Aleafia announced that it has received an order from the Ontario Superior Court of Justice (Commercial List) under the Companies' Creditors Arrangement Act, in order to restructure its business and financial affairs. The initial order approved, among other things, debtor-in-possession financing to be provided by RWB to fund the Aleafia CCAA proceedings and other short-term working capital requirements pursuant to a term sheet between RWB and Aleafia dated July 24, 2023.
Under the Aleafia DIP term sheet, RWB agreed to advance DIP financing in the amount of $6,600,000. The continued availability of the DIP Loan is conditional upon, among other things, certain conditions being satisfied, including the initial order remaining in effect. A copy of the DIP term sheet will be filed on SEDAR+.
As noted in the joint press release of RWB and Aleafia dated July 14, 2023, Aleafia was in breach of certain covenants under the Aleafia senior secured loan agreement, and the previously announced proposed transaction between the parties had been mutually terminated. RWB did not waive any outstanding breaches and reserved all of its rights and remedies under the Aleafia senior secured loan agreement. RWB also provided a series of extensions and other accommodations under the Aleafia senior secured loan agreement.
After the close of markets yesterday, in light of Aleafia's financial position, RWB issued demand letters and notices to enforce security under Section 244 of the Bankruptcy and Insolvency Act and provided Aleafia with the aforementioned DIP loan to allow Aleafia to proceed with the Aleafia CCAA proceedings.
This post was originally published by our media partner here.