This post is presented by our media partner Grow Opportunity
View the full article here.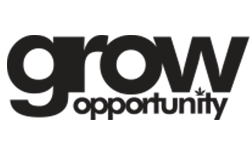 (Globe Newswire) Chicago, Vancouver — Green Thumb Industries Inc., a national cannabis company and owner of RISE Dispensaries and RYTHM, the nation's leading premium cannabis brand, today announced the launch of its RYTHM Artist Series, a collection of strains that are chosen (and smoked) by artists spanning multiple genres of music. Inspired by the artists' lifestyle and brand, each product aligns with their specific tastes, consumption preferences, and desired effects, and is complemented by its own unique strain name and packaging design. The RYTHM Artist Series will feature product launches by talented and passionate artists such as country music star Mitchell Tenpenny, pop-punk band State Champs, blues singer-songwriter Marcus King, and R&B and pop singer Tinashe.
The RYTHM Artist Series brings to life each artist's genuine connection to cannabis through the creation of their own custom strain, providing a product and experience that they can share with their fans. Building upon its eclectic strain library, the RYTHM Artist Series empowers consumers to align their music and cannabis tastes, demonstrating a true culmination of the brand's motto: Find Your RYTHM.
"RYTHM was built on the proven, positive connection between cannabis and music," said Green Thumb Founder, Chairman and Chief Executive Officer Ben Kovler. "The RYTHM Artist Series is about elevating the authentic relationship artists have with cannabis while bringing fans closer to their favorite artist by smoking the same strain as them. We are excited to partner with great artists to offer premium strains to music and RYTHM fans alike."
The RYTHM Artist Series will kick off with country musician Mitchell Tenpenny's Night Owl Haze, which will be exclusively available at RISE Dispensaries in Florida starting October 27. The partnership will then expand to Illinois and Nevada with initial exclusivity at RISE Dispensaries and wider in-state availability to follow. Mitchell Tenpenny, a versatile country artist with over 1.5 billion streams, marks the first collaboration in the series with the debut of Night Owl Haze, named in honor of the Nashville artist's fan base. The energizing sativa strain pairs notes of bubble gum and earthy pine. Night Owl Haze is accompanied by custom artwork highlighting his passion for music and cannabis. A multi-faceted entertainer, Mitchell Tenpenny recently announced his participation in CMA Entertainer of the Year Luke Combs' 2024 Growin' Up and Gettin' Old Tour.
"Cannabis is synonymous with the production of timeless music across several genres," said Mitchell Tenpenny. "RYTHM's desire to fuse art with cannabis in unique and interesting ways made them an ideal partner to bring my Night Owl Haze strain to life. I can't wait for my fans to smoke it — I love it, and know they will, too."
To celebrate the launch of Night Owl Haze, RISE Dispensary in West Palm Beach, FL will host a meet-and-greet event with Mitchell Tenpenny on October 27 with events to follow soon after in Illinois and Nevada.
RYTHM is a premium cannabis brand that lives at the intersection of music and weed. The brand's collection of premium flower, vape and concentrates delivers strain-specific effects designed to help you Find Your RYTHM. For more information about RYTHM, please visit RYTHM.com.
This post was originally published by our media partner here.