This post is presented by our media partner The Growth Op
View the original article here.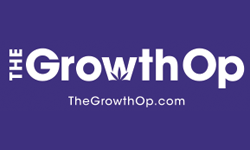 Analytical and research licenses will allow students to gain students industry experience
Article content
Saskatchewan Polytechnic has been awarded federal analytical and research licenses to study cannabis, opening the door for students to work with the industry while still completing their education.
Article content
"What I'd like to bring to the table is helping them [companies] with some of the big questions that they have in R&D — and being able to utilize Sask Polytech's equipment," Blaine Chartrand, program head for the BioScience Technology program at Saskatchewan Polytechnic said in a news release.
Article content
Chartrand added that the new licenses allow students to get more cannabis-specific training by participating in applied research projects. The analytical equipment includes Next Generation Sequencing equipment, Inductively Coupled Plasma Mass Spectrometry (ICP-MS), Gas Chromatography Mass Spectrometry (GC-MS) and Liquid Chromatography-Mass Spectrometry (LC-MS).
Chartrand said Sask Polytech is not looking to compete with the industry but provide services that might not otherwise be available, including offering another local option for sample analysis.
Article content
"We can look at terpenes, we can look at cannabinoids, we can do microbiome analysis and genotyping by sequencing, which might help with some of the breeding. We can analyze micronutrients or heavy metals — things like that. This could also be helpful for looking at the microbial community presence in soils that you're growing in," said Chartrand.
Cannabis use, however, remains prohibited in all Saskatchewan Polytechnic buildings, facilities and on all properties, including in designated smoking areas.
A number of Canadian colleges and universities now offer cannabis-focused programs, from business operations to cultivation. Programming focused on psychedelics has also increased in recent years.
Article content
Last October, the University of Guelph became one of the first Canadian universities to be granted a licence to cultivate mushrooms that produce psilocybin. Researchers at the school are studying psychedelic mushrooms to gain a firmer grasp of their biology and genetics, learn what other functional compounds they might contain and "provide well-characterized and chemically consistent material for preclinical and potentially clinical evaluation."
This post was originally published by our media partner here.