This post is presented by our media partner The Growth Op
View the original article here.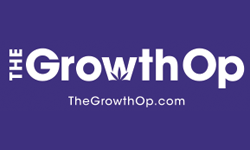 Article content
A public tip in Saskatchewan has led to a driver's licence suspension and an impounded vehicle.
Article content
Weyburn Police Service received a tip about a parked vehicle in a public area with a woman and child inside that appeared to be filled with cigarette smoke, reports CTV Regina.
Article content
After police located the vehicle, they administered a roadside drug test to the adult female driver, which came back positive for cannabis. As a result, the woman's driver's licence was suspended for 120 days and her vehicle was impounded for 60 days.
Police say the penalty is more severe if a passenger under the age of 16 is present.
The federal government notes that testing at or over 2 ng, but under 5 ng, of THC per millilitre (ml) of blood, is a summary conviction offence punishable by a maximum fine of $1,000. Those who test over 5 ng face a mandatory minimum $1,000 fine for a first offence, 30 days imprisonment for a second offence and 120 days imprisonment for a third offence.
Article content
There is zero tolerance for young, novice or commercial drivers, notes the Ontario government.
Under the federal Cannabis Act, no person may sell or provide cannabis to any person under the age of 18. There are two criminal offences related to providing cannabis to youth — giving or selling cannabis to youth and using a youth to commit a cannabis-related offence — and each offence carries a maximum penalty of 14 years in jail.
That sentencing is in line with facilitating a terrorist activity, threatening to commit a nuclear offence, bribing a judge, child luring, recklessly discharging a firearm, aggravated assault, torture and human trafficking, reports the National Post. 
The Saskatchewan government notes that drivers need to pay all associated fees, which may include towing, storage and impoundment fees, before they can get a vehicle back. If the vehicle is impounded due to an impaired driving charge, the driver must also attend a mandatory meeting with a Saskatchewan Government Insurance (SGI) representative, which may include an alcohol and drug assessment.
Share this article in your social network
This post was originally published by our media partner here.