This post is presented by our media partner The Growth Op
View the original article here.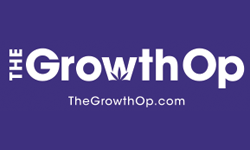 'We report them, the platforms do nothing and people get ripped off'
Article content
While the internet is littered with fake ads fraudulently claiming celebrity endorsement for CBD products, the cast of Shark Tank is one of the longest-running targets.
Article content
Currently in its fourteenth season, online scammers have been using the show and cast to promote keto and CBD gummies in fake articles.
Article content
According to the fact-checking website Snopes, the Shark Tank scam involves using fake news articles that are designed to look legitimate and direct readers to purchase products through fulfilment centres across the U.S.
Beyond the fake endorsements from the Shark Tank crew, which includes psychedelics investor Kevin O'Leary, the charges for the products often add up to much higher than the advertised price.
The long-running scam was enough to drive Mark Cuban, who has been on the show since season two, to publicly complain last year. In a series of tweets, Cuban called out Google, Facebook and even the U.S. Federal Trade Commission.
Article content
"This s**** has been going on for years. We report them, the platforms do nothing and people get ripped off!" Cuban noted in one tweet.
The Shark Tank cast is far from alone, however.
Most recently, the Queen of Country herself, Dolly Parton, took to Instagram to clear the air after fans spotted the dubious fake advertisements on Facebook claiming she endorsed CBD gummies that can "reverse dementia."
"Dolly Parton is not affiliated with, has not endorsed, and is not associated with any keto or CBD gummy product. She's more the cake, cookie, and cornbread type," reads the post, which is signed "Team Dolly."
The ad directed users to websites that mimicked Fox News and contained a fake article with the headline "Dolly Parton reverses dementia solution sparks huge lawsuit pressure on Fox, she finally fights back on air."
This post was originally published by our media partner here.