This post is presented by our media partner Psychedelic News Wire
View the original article here.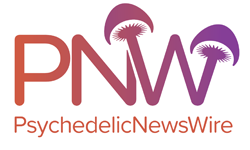 A recent psychedelic study has left researchers concerned that chronic psychedelic microdosing could cause valvular heart disease. Psychedelics have exploded in popularity in recent years thanks to numerous claims of their medical efficacy, leading to an increase in psychedelic microdosing among the American population.
Microdosing is the practice of taking very small doses of a psychedelic to gain some of its purported benefits, such as heightened creativity, better mental well-being and increased productivity, without experiencing any mind-bending effects.
With a growing number of studies connecting various psychedelics to significant improvements against mental conditions such as depression, anxiety, eating disorders and post-traumatic stress disorder (PTSD), psychedelics present an attractive alternative to conventional mental health treatments.
However, findings from a recent scientific review show that long-term psychedelic microdosing may have adverse health effects, especially in regard to heart health. Published in the "Journal of Psychopharmacology," the review noted that chronic psychedelic microdosing may increase the risk of developing valvular heart disease (VHD), a condition that affects heart valves, which regulate blood flow in the heart. VHD can range from mild to serious and cause symptoms such as shortness of breath, chest pains, fatigue and, in extreme cases, heart failure.
The researchers found that microdosed psychedelics such as psilocybin, LSD and mescaline may influence the risk of VHD by interacting with 5-HT2B receptors that are associated with serotonin neurotransmitters and are involved in regulating a variety of physiological processes across the body. After studying LSD, DMT, psilocin and MDMA, the research team found that psilocin had a higher risk of VHD than LSD because it could bind more tightly to 5-HT2B receptors compared to 5-HT2A.
DMT also presented a risk of influencing VHD development, but its very short half-life increased its safety margins compared to other psychedelics.
Mescaline, on the other hand, has a low potency, which made it harder for researchers to draw conclusions on how it interacted with 5-HT2B receptors. Still, the researchers surmised that the psychedelic presented a potential risk for VHD based on its binding affinity and concentrations within the blood plasma. MDMA exhibited the highest risk of developing VHD. Both MDMA and MDA, its metabolite, have minimal safety margins when microdosed because they are strong 5-HT2B antagonists.
Additionally, the existence of VHD cases in long-term MDMA users adds to the evidence that the psychedelic has a strong association with valvular heart disease.
The research team concluded that chronic psychedelic microdosing may be associated with the development of VHD and called for further studies to better understand the risk of long-term psychedelic microdosing.
The concerns raised by this research focused on the possible link between chronic psychedelic microdosing and VHD lends credence to the position held by startups such as Compass Pathways PLC (NASDAQ: CMPS) that psychedelics should only be used under medical supervision; their drug-development pipelines are based on this premise.
About PsychedelicNewsWire
PsychedelicNewsWire ("PNW") is a specialized communications platform with a focus on all aspects of psychedelics and the latest developments and advances in the psychedelics sector. It is one of 60+ brands within the Dynamic Brand Portfolio @ IBN that delivers: (1) access to a vast network of wire solutions via InvestorWire to efficiently and effectively reach a myriad of target markets, demographics and diverse industries; (2) article and editorial syndication to 5,000+ outlets; (3) enhanced press release enhancement to ensure maximum impact; (4) social media distribution via IBN to millions of social media followers; and (5) a full array of tailored corporate communications solutions. With broad reach and a seasoned team of contributing journalists and writers, PNW is uniquely positioned to best serve private and public companies that want to reach a wide audience of investors, influencers, consumers, journalists and the general public. By cutting through the overload of information in today's market, PNW brings its clients unparalleled recognition and brand awareness. PNW is where breaking news, insightful content and actionable information converge.
To receive SMS alerts from PsychedelicNewsWire, text "Groovy" to 21000 (U.S. Mobile Phones Only)
For more information, please visit https://www.PsychedelicNewsWire.com
Please see full terms of use and disclaimers on the PsychedelicNewsWire website applicable to all content provided by PNW, wherever published or re-published: https://www.PsychedelicNewsWire.com/Disclaimer
PsychedelicNewsWire
San Francisco, CA
www.PsychedelicNewsWire.com
415.949.5050 Office
Editor@PsychedelicNewsWire.com
PsychedelicNewsWire is powered by IBN
This post was originally published by our media partner here.