This post is presented by our media partner Psychedelic News Wire
View the original article here.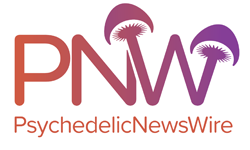 Last week, a federal appeals court ruled against the U.S. Drug Enforcement Agency (DEA) in a lawsuit filed by a doctor in Washington state who sought to get psilocybin rescheduled. The U.S. Court of Appeals for the Ninth Circuit stated that the agency hadn't explained its reasoning when it denied Dr. Sunil Aggarwal's petition, and the court ordered the DEA to provide a more complete justification.
In its letter of denial, the DEA stated that a precondition to transferring a substance from Schedule I to II under the Controlled Substance Act was for the U.S. Food and Drug Administration (FDA) to conclude that said substance had a currently accepted medical use in the United States. The agency further noted that the FDA has yet to communicate any accepted medical use for psilocybin in treatment and added that the Controlled Substances Act required that psilocybin remain in Schedule I.
For a couple of years now, Aggarwal had been seeking ways to legally access psilocybin to administer to terminally ill cancer patients who were undergoing end-of-life care. He initially sought to acquire permission from regulators under federal and state right-to-try laws, which allow patients with terminal illnesses to try investigational drugs that hadn't been approved for general use.  When the Drug Enforcement Administration turned down the request, Aggarwal filed a lawsuit against the agency.
Early last year, a federal appellate panel dismissed the lawsuit, declaring that the court had no jurisdiction as the DEA's rejection did not constitute a reviewable agency action. This led Aggarwal to file a formal rescheduling petition. The Ninth Circuit court's ruling was issued as an unpublished opinion, which means it doesn't establish legal precedent beyond the current case.
The court's ruling also failed to honor a request by the doctor's lawyers to send the petition to the FDA for review, as the Department of Health and Human Services agency would have been better suited to evaluate the accepted medical use of psilocybin.
It should be noted that while the ruling doesn't change psilocybin's current legal status, it does keep alive the petition to reschedule said drug.
This comes as more research strengthens psilocybin's case for legitimate medical use. For instance, in September, researchers at the Ohio State University and Johns Hopkins universities published a report that linked the use of psilocybin to persisting reductions in anxiety, depression and alcohol misuse, as well as increases in extraversion, spiritual well-being and emotional regulation.
A separate study by the American Medical Association also determined that individuals with major depression saw clinically significant sustained reductions in their symptoms following the administration of a single dose of psilocybin.
The steps that individuals such as Aggarwal are taking to ensure that policies are reformed to allow the use of psychedelics for therapeutic purposes are a good complement to the data coming out from companies such as Seelos Therapeutics Inc. (NASDAQ: SEEL) that document the therapeutic potential of hallucinogenic substances. With time, laws are likely to evolve in line with the current body of scientific data.
About PsychedelicNewsWire
PsychedelicNewsWire ("PNW") is a specialized communications platform with a focus on all aspects of psychedelics and the latest developments and advances in the psychedelics sector. It is one of 60+ brands within the Dynamic Brand Portfolio @ IBN that delivers: (1) access to a vast network of wire solutions via InvestorWire to efficiently and effectively reach a myriad of target markets, demographics and diverse industries; (2) article and editorial syndication to 5,000+ outlets; (3) enhanced press release enhancement to ensure maximum impact; (4) social media distribution via IBN to millions of social media followers; and (5) a full array of tailored corporate communications solutions. With broad reach and a seasoned team of contributing journalists and writers, PNW is uniquely positioned to best serve private and public companies that want to reach a wide audience of investors, influencers, consumers, journalists and the general public. By cutting through the overload of information in today's market, PNW brings its clients unparalleled recognition and brand awareness. PNW is where breaking news, insightful content and actionable information converge.
To receive SMS alerts from PsychedelicNewsWire, text "Groovy" to 21000 (U.S. Mobile Phones Only)
For more information, please visit https://www.PsychedelicNewsWire.com
Please see full terms of use and disclaimers on the PsychedelicNewsWire website applicable to all content provided by PNW, wherever published or re-published: https://www.PsychedelicNewsWire.com/Disclaimer
PsychedelicNewsWire
San Francisco, CA
www.PsychedelicNewsWire.com
415.949.5050 Office
Editor@PsychedelicNewsWire.com
PsychedelicNewsWire is powered by IBN
This post was originally published by our media partner here.