This post is presented by our media partner Extraction Magazine
View the original article here.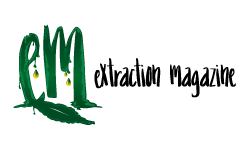 Here you can find a selection of cannabis scientific studies published in the latest month. Each article is correlated with a short abstract describing the purpose of the study and the main research findings. A great cannabis culture comes from great and peer reviewed sources! For this reason we believe in the importance of consulting reliable sources. Whether you are interested in a particular article don't hesitate to read the full piece for more information.
Cannabis and Health ⎯ Best new findings
Effects of cannabidiol on metabolic modulation and improving sports performance: a systematic review
This systematic review highlights the main results in cannabidiol (CBD) effects on modulation of microRNA (miRNA) signaling in increasing sport performances. CBD exerts some important biochemical and psychological effects which potentially benefit the athletes. To report a few examples there is evidence of anti-inflammatory, analgesic, neuroprotective and anxiolytic action of this cannabinoid, in addition to its potential support in recovering from skeletal injuries. Nevertheless there is still a lack of enough scientific studies investigating the effects of CBD exclusively for sport performances.
Source: https://doi.org/10.54448/ijn23401
Cannabis sativa: 2023-Outbreak and Re-emergence of Nipah virus (NiV) in India: Role of Hemp oil 
This paper highlights the outbreak of Nipah virus (NiV), an emerging zoonotic bat borne virus that can cause severe respiratory illness and deadly encephalitis in humans. During the recent spread of Nipah virus, the local traditional healers in India used hemp oil as the mouthwash for controlling throat infections, headache, vomiting and suggested the consumption of hemp seeds and oil as the functional food. Hemp seed oil obtained remarkable popularity due to its potential therapeutic properties and health benefits, including the antiviral action. However clinical trials and scientific data supporting antiviral activity of Cannabis oil (CBD oil) against Nipah virus (NiV) is lacking. For this reason more studies should be done in order to understand the possible mechanisms of CBD oil against NiV and to validate effective formulations and doses against it.
Source: https://doi.org/10.30574/gscbps.2023.25.1.0411 
The potential protective and therapeutic effects of cannabidiol oil on experimental Leukemia induced by DMBA in male rats
This research investigates the ability of cannabidiol (CBD) oil to potentially act as therapeutic agent against 7,12-Dimethylbenzanthracene (DMBA)-induced leukemic rats. This member of the hydrocarbon family is an immunosuppressant, carcinogenic and mutagenic agent. It has been shown that treatment with CBD oil successfully improves the liver conditions of the leukemic group compared to the untreated one. Gene expression studies confirm the significant improvement of the biochemical , morphological and antioxidant status of DMBA.induced leukemic rats after CBD oil treatment.
Source: https://doi.org/10.1007/s00210-023-02737-6
The Place of Cannabinoids in the Treatment of Gynecological Pain
This study focuses on the fact that robust clinical trial data are currently lacking for gynecological pain conditions. Nevertheless cannabis is being widely used to treat gynecological pain, especially in those with endometriosis or other forms of chronic pelvic pain, with reductions in symptoms such as pelvic pain commonly reported. The research emphasizes that cannabis consumption to treat gynecological pain conditions should be always done under the supervision of a doctor, mainly if the use is associated with a reduction of  other pharmaceuticals such as opioids.
Source: https://doi.org/10.1007/s40265-023-01951-z
Emerging Therapeutic Potential of Cannabidiol (CBD) in Neurological Disorders: A Comprehensive Review
The study shows how cannabidiol (CBD) is always more exploited for the treatment of neurological conditions such as Parkinson's disease, Alzheimer's disease, epilepsy and multiple sclerosis. This review brings together the major findings of this research area, showing how modulating anti-inflammatory pathways of the endocannabinoid and neurotransmitter systems with CBD can help facing neurological disorders. In addition to that, this review highlights new possible perspectives of CBD application and its potential therapeutic benefits for the patient's wellbeing.
Source: https://doi.org/10.1155/2023/8825358
Cannabis and Technology ⎯ Best new findings
Densities and Viscosities of Cannabis Extracts and Distillates, and Densities, Viscosities, Fusion Enthalpy, and Melting Point of Cannabidiol
This research reports experimental measures for samples containing various cannabinoids and their mixtures, including pure cannabidiol (CBD), full-spectrum samples and high concentrated tetrahydrocannabinol (THC) samples. This paper reports different thermal properties of pure CBD, pure THC and full spectrum samples such as melting point, fusion enthalpy, density and viscosity. It was found that terpenes strongly affected the viscosities of CBD and THC containing samples.
Source: https://doi.org/10.1021/acs.jced.3c00105
Determination of cannabinoids in Cannabis sativa oil and infused ice cream by LC-DAD method
The goal of this research was to validate a fast and simple method to determine CBD and THC in cannabis sativa oil and cannabis-infused ice cream using high-performance liquid chromatography (HPLC) with photodiode array detection. The method consisted in chromatographic separation of CBD and THC on a C18 column and using acetonitrile and water with formic acid (80 + 20 v/v) in isocratic elution mode, with detection at 208 nm for CBD and 280 nm for THC and 1.0 mL/min flow rate. In addition of being a reliable analytical method, it is suitable for stability studies and for quality control purposes
Source: https://doi.org/10.1093/jaoacint/qsad122
Direct Analysis of THC Containing Edibles Using Pyr-GC-MS
In this paper, the THC content of edibles is measured using pyrolysis coupled with GC-MS (Pyr-GC-MS) as a novel technique to compare its sensitivity and effectiveness to other traditional techniques such as GC/MS. Pyr-GC-MS provides an easier, greener and faster analytical technique and this research validates its use in the analysis of cannabis-derived edibles. Compared to other traditional analytical techniques, this method allows a reduction of use of chemical reagents and preparation time.
Source: http://dx.doi.org/10.2139/ssrn.4596165
Development, Validation, and Application of a UHPLC-HESI-MS Method for the Determination of 17 Cannabinoids in Cannabis Sativa L. VAR. Sativa Plant Material
This article's purpose is to study and validate a standardized procedure on how to extract cannabinoids from different products  and to determine their content. The analyses were performed using the liquid chromatography-Q-Exactive Orbitrap technique with heated electrospray interface mass spectrometry (UPLC-HESI-MS). This work provides a basis for standardizing the methods used for the analysis of cannabinoids in the Cannabis sativa L. plant, as well as in cannabis-derived food products.
Source: http://dx.doi.org/10.2139/ssrn.4590643
Veterinary Use of Cannabis — Best Latest Findings
Immunomodulation by cannabidiol in bovine primary ruminal epithelial cells
High concentrate diets, weaning and transport can increase the risk of disorders among ruminant livestock such as ruminal acidosis, and the associated inflammation of the ruminal epithelium. This article focuses on the immunomodulatory properties of cannabidiol (CBD) using an inflammation model in primary ruminal epithelial cells (REC). Moreover the possible cytotoxic effects at different CBD dosages were evaluated. The study results suggest that CBD may reduce the cytokine transcription both during the inflammation and when used preventively. The research provides evidence of the immunomodulatory effect of CBD during pro-inflammatory response in primary REC in culture.
Source: https://doi.org/10.1186/s12917-023-03756-4
Dermatological evaluation in dogs with atopic dermatitis treated with full-spectrum high cannabidiol oil: a pre study part 1
This research aimed to evaluate the anti-inflammatory effects of full spectrum cannabis-derived oil in the treatment of canine atopic dermatitis (CAD). The effectiveness was evaluated based on the degree of pruritus, dermatological evaluation (CADESI-4) and histopathological evaluation of the skin including mast cell count. From this research it came out that although full spectrum high cannabinoids therapy presents a promising approach to immunological diseases, further studies should be done in order to assess the effective cannabinoid ratio to effectively treat CAD.
Source: 10.3389/fvets.2023.1285384
This post was originally published by our media partner here.